The official representative of the American command in the Middle East and in the countries of North Africa, Steve Warren, spoke about how many ISIL militants in the macro-region counted American intelligence. According to Warren, igilovtsev "20-25 thousand." Warren called these figures approximate. Such information is published by the American newspaper.
USA Today
.
According to Warren, the number of militants of the IG (DAISH) is constantly changing, and there are facts of voluntary accession to ISIL of representatives of other terrorist groups. This happened to the Nigerian gang "Ahrar al-Sham", terrorizing the population of northern Nigeria, as well as Senegal, Chad, Burkina Faso and other African states. The leaders of "Ahrar al-Sham" last year announced that they swear to ISIL for loyalty and call themselves the Central African cell of the "Islamic State".
Meanwhile, the IG continues to publish scary footage of executions. At the same time, children are increasingly being used as executioners.
The Daily Mail
publishes material that says about the execution of a hostage. The executioner is a young jihadist, pronouncing the following text on camera:
America, these are the soldiers you armed for the war with Islam, with sharia. And we will kill them as they did in Iraq. You do not escape from our retribution.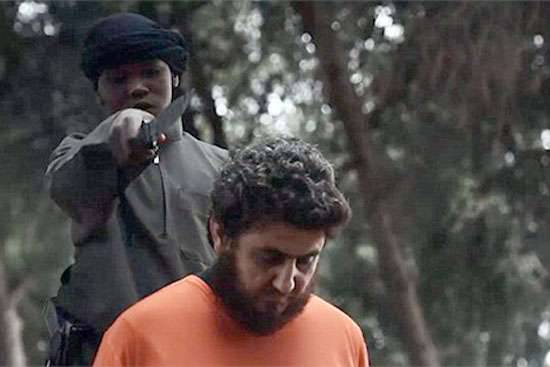 The executioner speaks in English, cutting the throat of his victim. On the identity of the men executed by the militant is not reported.