The "stuffing" of NATO Secretary General Stoltenberg about the training nuclear attack of Russian planes on Sweden became, apparently, a substitute for the already subdued story about the submarine of the Russian Navy in the territorial waters of the country, said Russia's ambassador to the alliance Alexander Grushko. His words leads newspaper
Look
.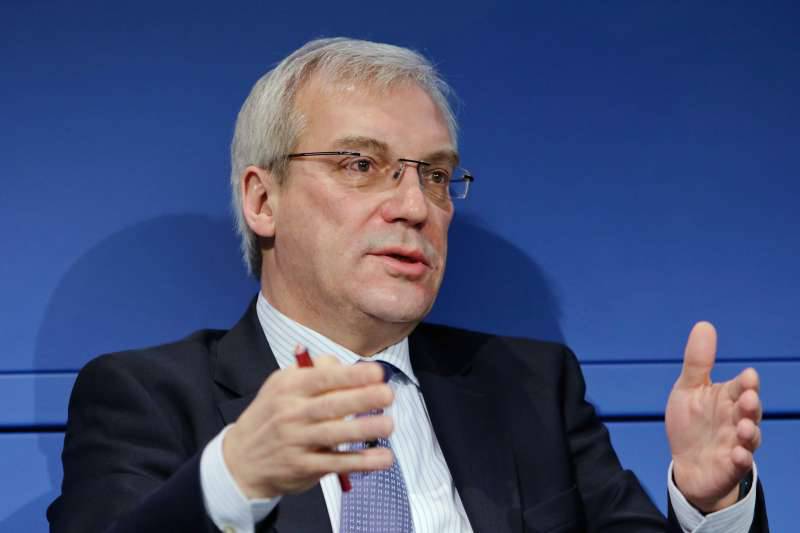 "Apparently, the campaign to search for Russian submarines in Swedish waters is completely exhausted - we need new plots. Such "throwings" have become traditional, especially on the eve of the high-level meetings of the NATO Council, now - on the eve of the meeting of alliance defense ministers, "the diplomat said.
"This is part of NATO's aggressive propaganda campaign aimed at demonstrating its relevance, justifying the course of rebuilding the Iron Curtain in Europe, and justifying the Allies' efforts to build and bring military capabilities to Russia's borders, "he said.
According to Grushko, it is still "more strange to hear such reproaches when we do everything possible to ensure the openness of military activity."
"Military exercises are covered in the media, the Russian Ministry of Defense holds special briefings, including for military attaches of foreign countries, including NATO countries," he said.
"So, in relation to the alliance exercises" West-2013 "mentioned in the report of the Secretary General of the Alliance, unprecedented transparency measures were displayed. Our military experts made detailed presentations on the scenario and objectives of the maneuvers at the Russia-NATO Council site. Their focus on the refinement of anti-terrorism tasks was emphasized, "Grushko said.
Attempts to exacerbate the situation with nuclear
weapons
are artificial.
"It is well known that, along with the limitations of strategic offensive arms, Russia reduced its arsenal of non-strategic nuclear weapons by three quarters and concentrated them on central storage bases within the national territory," the diplomat explained.
"The presence of the nuclear component in our military exercises is connected with maintaining the combat readiness of our Strategic Nuclear Forces, which are the guarantor of Russia's national security and strategic stability in the world," he noted.
The permanent representative emphasized that "the Russian side has well-founded claims to the alliance in connection with the practice of NATO's so-called" joint nuclear missions "(nuclear sharing), which itself contradicts the letter and spirit of the NPT."
"It is a matter of concern for the continued presence of American nuclear weapons in Europe, and for attracting non-nuclear countries to the training for its use. In addition, the US-implemented modernization of the B61 nuclear bombs in Europe creates risks of lowering the threshold for the use of nuclear weapons, which further weakens military stability in Europe, "Grushko said.
The newspaper recalls that Stoltenberg recently stated in his report that during large exercises Russia "simulates nuclear strikes on NATO and its partners," in particular, "in March 2013 was simulated nuclear attacks on Sweden."