Belarus conducts a large-scale command and staff exercise involving rocket troops and artillery, reports
RIA News
Post Ministry of Defense of the Republic.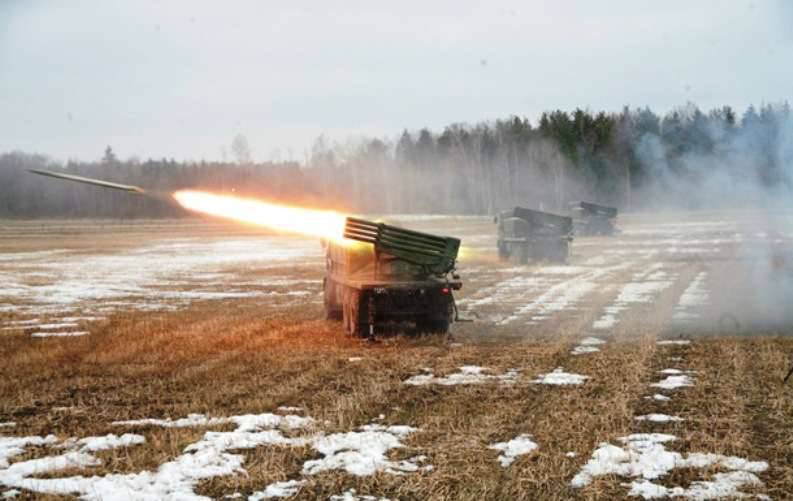 It is noted that "the exercise takes place in several districts of the Gomel and Brest regions, located along the Ukrainian border."
"In accordance with the plan of training rocket troops and artillery in the academic year from 3 to 5 February, Belarusian Polesye conducts a command-staff exercise with rocket forces and artillery of the Armed Forces," the release said.
The peculiarity of these maneuvers was the "significant spatial scope of their conduct, as well as the joint use of heterogeneous forces and means in a single design."
According to the press service, "Tochka-U tactical missile complexes, Smerch, Uragan and Belgrade rocket launchers, MSTA-B long-range weapons are involved in the exercise." More than 800 military personnel and 270 units of equipment are involved in the training.
"For the involved military units, this is the final stage of the field exits, during which the missilemen and artillerymen conducted planned combat training sessions, completed coordination and preparation for the upcoming tasks," the message said.
"To participate in the exercise, military units made multi-kilometer marches and movement in a combined way," the press service added.