Nursultan Nazarbayev signed a decree on the abolition of the combat step in the Armed Forces of Kazakhstan and the introduction of a different pace of passage of troops, reports
Lenta.ru report
.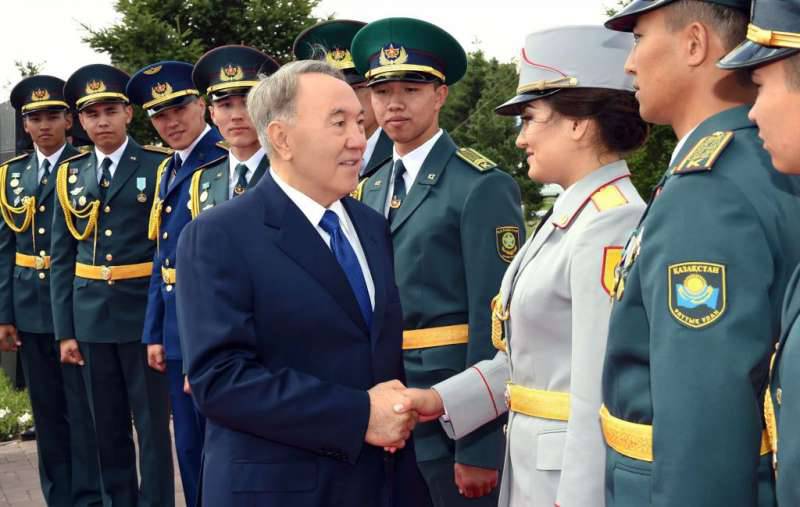 Archival photo.
"The following changes were made to the drill regulations: now the movement in steps is carried out with the pace of 95-105 steps per minute, the step length is set to 60-70 centimeters. At the same time, the foot should be lifted to 10-15 centimeters from the ground, the sock should be lifted freely, without pulling, "the publication says with reference to the decree.
In 2008, the Estonians abandoned the combat step taken in the Russian and Soviet armies. The servicemen returned to the step they used before the World War 2. Now they don't need to "print a step and pull a sock" - it's enough to fall in time and keep balance.
However, in many post-Soviet republics, the pace of the pitch remains the same - 110-120 steps per minute, while the foot rises to 15-20 cm, and the step length is 70-80 cm.