Representatives of the Security Service of Ukraine reported on the next super successful operation. According to the press service of the Security Service of Ukraine, a car was said to have stopped in the direction of Russia outside the customs control station in the immediate vicinity of the border with the Russian Federation. Vigilant border guards of Ukraine found in the car "semiconductor chips used in the rocket and space industry" and (attention!) "Welding machines".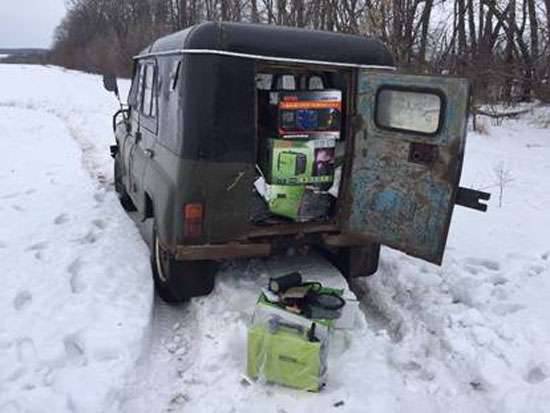 Microcircuits, as Ukrainian specialists have found out, belong to military products, and their transportation abroad must be carried out with the permission of special services. It is strange that the specialists did not recognize welding machines as products of military purpose, because with their help one can, for example, weld a KrAZ truck with armature and pass it off as the newest model of military equipment ...
В
SBU
declare that measures are being taken aimed at establishing where the driver of the car turned out to be "military products".
In connection with the recent "successes" of the Ukrainian esbeushnikov, one could well have expected that in the UAZ car, in addition to welding machines and "rocket" microcircuits, the intercontinental ballistic missile itself would be found ...