Information Agency
Reuters
announces that Warsaw intends once again to resume the investigation of the crash of case No. XXUMX of the Polish State. We are talking about a plane crash near Smolensk, when practically the entire political elite of Poland perished. Recall that the disaster occurred in the 1 year, and the IAC Commission has long submitted materials that the perpetrators of the tragedy are actually crew members who ignored the warnings of the dispatcher and also allowed unauthorized persons into the cabin of the liner.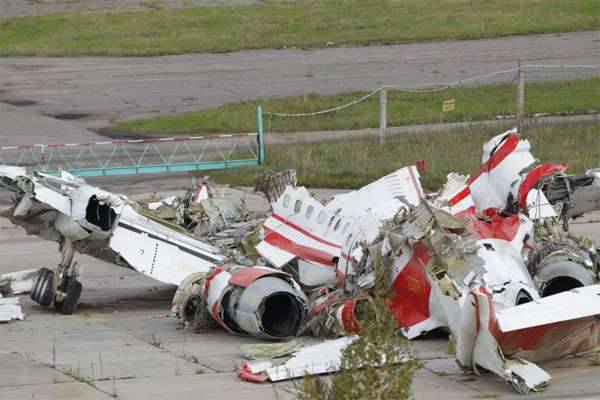 The brother of the President of Poland Lech Kaczynski, who was killed in that disaster, Yaroslav decided to use the tragedy near Smolensk again as a way for self-praise. According to him, it is necessary to resume investigative work, since the Tu-154M "could explode in the air before colliding with the surface." Mr. Kaczynski says that it was precisely the wreckage of the airliner that fell on the ground, since "there was an explosion on board."
For obvious reasons, Kaczynski does not provide any materials that could at least somehow fit in with his statement. In principle, with the same success, Kaczynski can claim that the plane "was captured by aliens" ...
Recall that the Polish political elite in 2010 year followed to Smolensk to participate in memorable events in the Katyn forest. In a strong fog, the plane did not go to the alternate aerodrome, but dropped to a critical point and caught one of the trees with a wing, after which it fell. 96 people died.