The Moscow region prosecutor's office prevented the sale of engines last year
aviation
missiles to a Ukrainian buyer, reports
Look
With reference to the regional prosecutor Alexei Zakharov.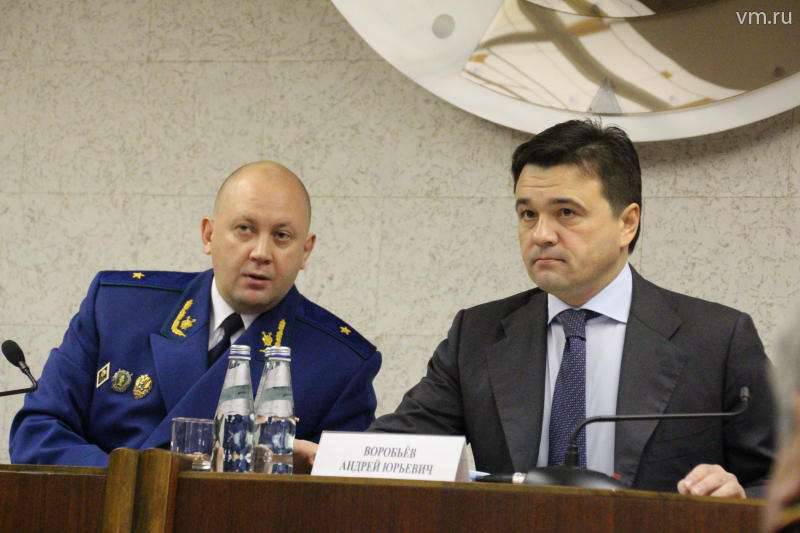 Prosecutor of the Moscow Region Alexei Zakharov and Governor of the Moscow Region Andrey Vorobyov
"In the course of the inspection carried out by the prosecutor's office of the state contract for the disposal of aviation guided missiles, it was established that the employees of one of the federal state-owned enterprises procured these missiles instead of utilizing them for sale and transportation to a buyer in Ukraine," Zakharov said at an expanded meeting of the prosecutor's Of the Moscow region on the basis of work for the 2015 year - In this case, part of the money received as payment for engines through ETA involved in the scheme of fictitious organizations by illegal withdrawals taken out of legal circulation. "
The damage caused to the state amounted to 62 mln. Rub. On this fact being investigated.
"According to the financial abuses in the sphere of the military-industrial complex revealed (by the prosecutor's office of the Moscow region), criminal cases have been initiated and are being investigated by 22," he said.
"Our task is to ensure that cases of crimes in the sphere of defense and defense were brought to court," the prosecutor stressed.
In total, "in 2015, more than 1,5 thousands of violations of the law were revealed in this area, which is almost three times higher than last year," Zakharov said.
"Following the consideration of acts of prosecutor's response, 189 guilty officials were brought to disciplinary responsibility, 98 was brought to administrative responsibility," he said.
"This year, it is necessary not only to keep up the pace, but also to strengthen work in this area — by means of prosecutor's supervision, strengthen state discipline in the field of state defense orders, resolutely prevent the use of shadow schemes aimed at embezzlement of budget funds, and deliberate bankruptcy of defense enterprises," Zakharov said.