In Odessa, the factory started to test the small, armored artillery boat of the 58155 project ("Gyurza-M") BK-01 (allegedly named "Bilgorod-Dnistrovsky"), which is being built for the Ukrainian Navy, the blog
bmpd
.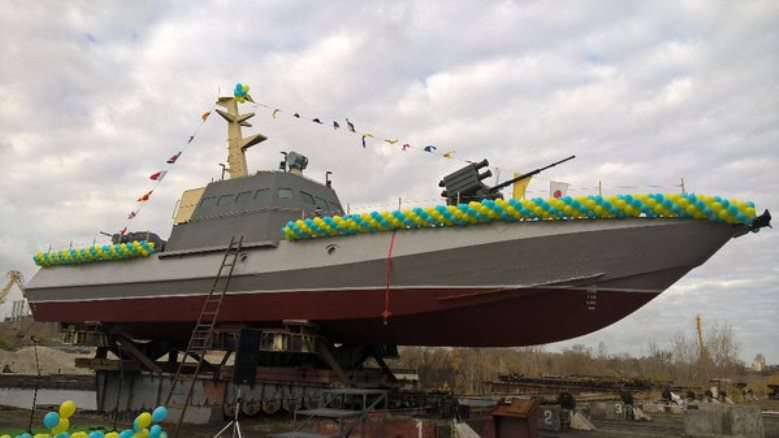 2 such boats will be built in total.
The laying of the first two small armored artillery boats of the 58155 project (Gyurza-M) designed for the Ukrainian Navy was made at PJSC Zavod Leninskaya Kuznitsa in Kiev on October 25 2012 of the year. The boats were intended for solving problems in the Danube River Basin and in the coastal The Black and Azov Seas were to form the basis of a special river division of the Western Naval Base (Odessa) of the Ukrainian Navy, formed in January 2013. According to the initial plans of the Ministry of Defense of Ukraine (MOU), up to 2017, to build for the Ukrainian Navy nine boats type "Gurza-M", "- the author writes.
Both boats were supposed to be delivered
the fleet
By the end of 2013, construction was delayed due to insufficient funding and the poor quality of the Lenin Forge.
It is noted that "the construction of both armored boats was resumed in the autumn of 2014, already as an" emergency military order. " They were launched in November last year and sent to "complete the equipment and conduct tests" in Odessa. The transfer of boats to the fleet is expected this year.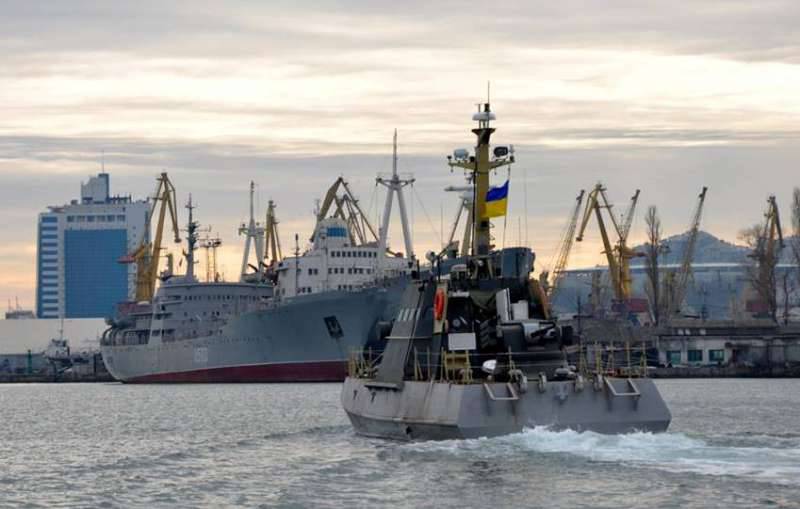 Help bmpd:
"The boat of the 58155 project (" Gyurza-M ") has a displacement of 50,7 t, a length of 23 m, a width of 4,8 m and a draft of 1 meter. The maximum travel speed is up to 25 knots, the cruising range of the economic course 700 miles, the autonomy of 5 days. The crew of five people. Armament: two remotely controlled naval combat modules BM-5.01 "Katran-M" manufactured by GP "Nikolaev Repair and Mechanical Plant", which are a variant of the BM-3 "Storm" combat module for armored vehicles. Each Katran-M module includes an 30-mm automatic gun ZTM1, 30-mm automatic grenade launcher and 7,62-mm machine gun KT, as well as two ATGM Barrier with a laser guidance system. The boat is equipped with an optical-electronic fire control system and also has a set of portable air defense missile systems. "