Information Agency
TASS
reports that the fifth submarine of the Varshavyanka project has been delivered to Vietnam. The submarine arrived in the port of Cam Ranh with the help of a Dutch lighter carrier. The submarine for the Vietnamese Navy was built at the Russian shipbuilding enterprise Admiralty Shipyards.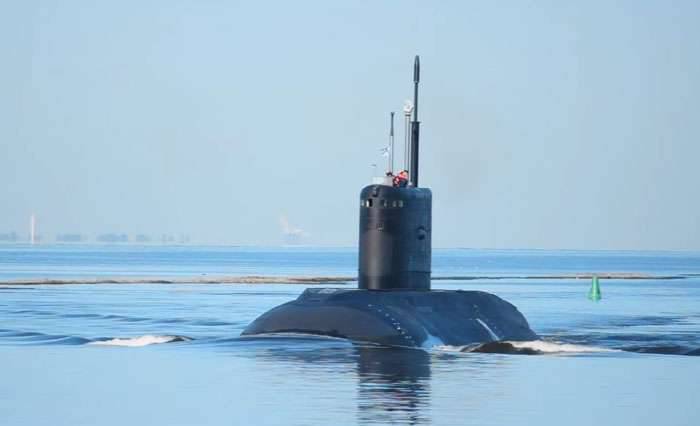 From 2013 to 2015, four submarines of the 636.1 project (version of the project for Vietnam) Varshavyanka were commissioned in the Vietnamese Navy. The submarine Hanoi was the first submarine built for Vietnam. The other three are Ho Chi Minh City, Haiphong and Khanh Hoa. The fifth submarine of the same project has the name "Danang".
Recall that the total contract for the supply of submarines in Vietnam is more than $ 2 billion. The contract between the representatives of Russia and the Socialist Republic of Vietnam was signed more than 6 years ago. Russia plans to fulfill all the obligation to the SRV under the concluded contract before the end of this year. To fulfill such obligations, it remains to transfer to the Vietnamese underwater
the fleet
the Vung Tau submarine, which was launched in September 2015.
Submarines of the 636.1 Varshavyanka project are being transferred by the Vietnamese Navy with the Club-S missile system. This is one of the modifications of the Caliber missile system.