The units of the Syrian army launched an assault on the village of Osman, located in the province of Dar'a. Brigadier General of the SAR Army Ali al-Assad in an interview to the correspondent
RIA News
reported that as a result of the first phase of the operation, the Syrian army supported by artillery and
aviation
took several blocks on the outskirts of the city, moving inland by about 200-300 m.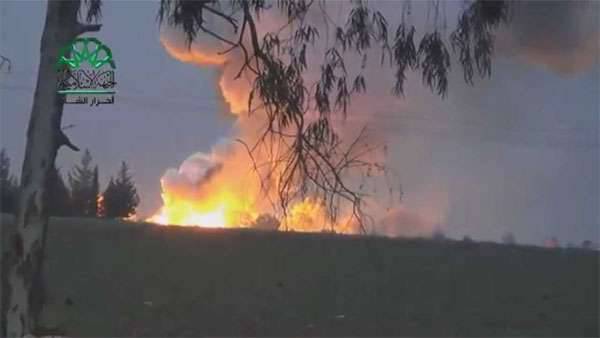 Before the start of the assault, Osman, in which the militants were seated at once by several terrorist groups, was taken into a tight ring. After the artillery preparation and a series of point airstrikes on the positions of terrorists, the advanced groups of the Syrian special forces began an assault operation.
The city of Osman is of strategic importance. It is located on the highway connecting the capital of Syria with the administrative center of Dar'a province - the city of the same name. The militants used this road to transfer personnel, military equipment and ammunition between the provinces. If Osman is taken under control by the Syrian military, another route exploited by terrorists will also be cut, and in addition, the way will be opened for the complete liberation of the southern province of Syria.