UN special envoy for the settlement of the Syrian conflict, Staffan de Mistura, was forced to announce the suspension of the work of the negotiation team in Geneva. In fact, the statement about the "suspension" of negotiations can be called a clear exaggeration, since full-fledged negotiations have not begun. And they did not start for the simple reason that a scattered delegation of the so-called Syrian opposition tried every time to put forward demands, after which they allegedly would "sit down at the negotiating table." One of these requirements was as follows: the Syrian army should stop its offensive, and the Russian Aerospace Forces should stop the air operation.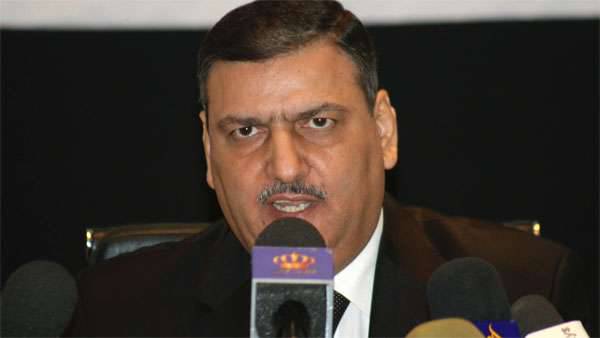 The Syrian "opposition delegation", in which, as it turned out, representatives of overt terrorist groups were present, made it clear that they are not the party that should talk about the fulfillment of some requirements. The onset of the SAR army and the bombing of the positions of terrorists by the airborne forces of the Russian Federation continued.
The Syrian opposition on this "basis" stated that it was leaving Geneva. According to
Rider
, referring to sources close to the negotiations, the Syrian "moderate opposition" received such a command from Saudi Arabia, Turkey and Qatar.
At the State Department, the United States immediately declared that Russia "had to meet halfway, and to begin full-fledged negotiations between Damascus and the opposition to abandon the bombings." US State Department spokesman John Kirby stated that "the bombing of
Rajana objects
influenced the peace process, and Russia had to stop the operation. "
Who and what else should Russia? .. And since when did the objects of the terrorist infrastructure become civilian?
Deputy Foreign Minister of the Russian Federation Gennady Gatilov called the demarche "moderate opposition to Syria" an attempt to thwart the process of resolving the situation in the country. Gennady Gatilova quotes
RIA News
:
Their (the delegation of the Syrian Opposition High Negotiating Committee) attempts to disrupt the negotiation process on the pretext that Russia continues to carry out a military operation in Syria are totally unacceptable, since this is about combating the terrorist threat in this country. And the second pretext that they cannot participate in the negotiations, as this does not allow the exacerbated humanitarian situation in Syria, is also untenable.