Head of the Department for Monitoring the Implementation of the Treaties of the Ministry of Defense of Russia Sergey Ryzhkov told the media that Turkey had violated the "open skies" agreement and prohibited the Russian mission to carry out a scheduled control flight over the Turkish-Syrian border. It should be noted that the monitoring flights of the representatives of the Russian mission over the NATO countries and the mission of the NATO countries over Russia have been planned until today. So the Pentagon and Bundeswehr Special Representatives repeatedly carried out monitoring flights over the border strip between Russia and Ukraine, without ever finding there "Russian hordes threatening Ukraine".
Turkey refused to monitor the mission of the Russian mission. As they say, there is something to hide ...
Sergey Ryzhkov quotes
RIA News
:
In accordance with the Treaty on Open Skies, in the period from 1 to 5 in February 2016, a flight of a group of Russian observers over the territory of the Turkish Republic was planned on the An-30B observation aircraft. No preconditions and restrictions on the conduct of the observation flight by Russia on the part of Turkey were announced. However, after the arrival of the Russian mission in Turkey and the announcement of the planned route of the observation flight, the Turkish military refused to conduct it, citing instructions from the Turkish Foreign Ministry. Thus, as a result of violations of the requirements of the Treaty and unconstructive actions on the part of Turkey, a dangerous precedent of uncontrolled military activities of one of the States Parties to the Open Skies Treaty has been created.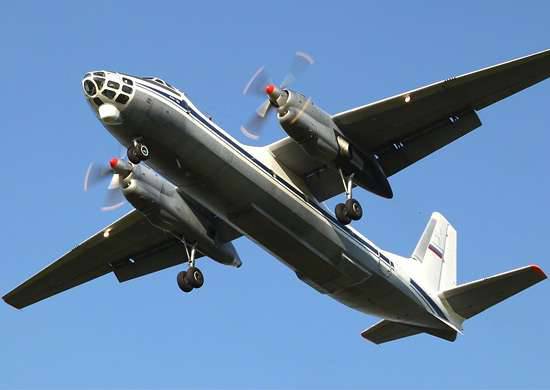 The Russian Defense Ministry states that the Turkish side's demarche is not going to be left without proper attention.
The other day, the main defense department of the Russian Federation presented video footage of artillery strikes from Turkey on the territory of Syria, taken under the control of the UAR forces after successful battles with terrorists. In addition, representatives of the Syrian Kurds said that Turkey is working to move the border line into the Syrian territory. Are these not the factors that caused the urgent ban on the monitoring flight over the Turkish-Syrian border? ..