On Monday, it became known that the American corporation Textron Systems signed a contract with the Ukrainian company "Spetstechnoexport" for the supply of 3-x light armored vehicles SCTV (Survivable Combat Tactical Vehicles), which is a modernized version of the famous HMMWV, reports
bmpd
with reference to the press service of the American company.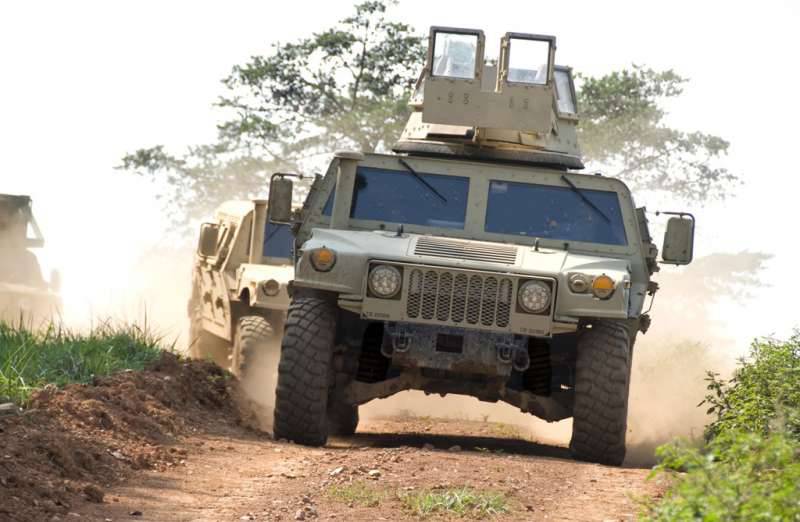 Cars HMMWV, upgraded to the variant Survivable Combat Tactical Vehicle (SCTV) developed by Textron Systems corporation with the installation of armored housing.
"The vehicles will be delivered complete to Ukraine, and, apparently, will be used there for testing in order to determine the possibility of retrofitting parts of 200 HMMWV cars, received by Ukraine in 2015 as American military aid, according to the SCTV variant," the author writes.
In the case of a positive decision, the Ukrainian defense industry plan to retool HMMWV at its facilities using the kits that will come from the United States.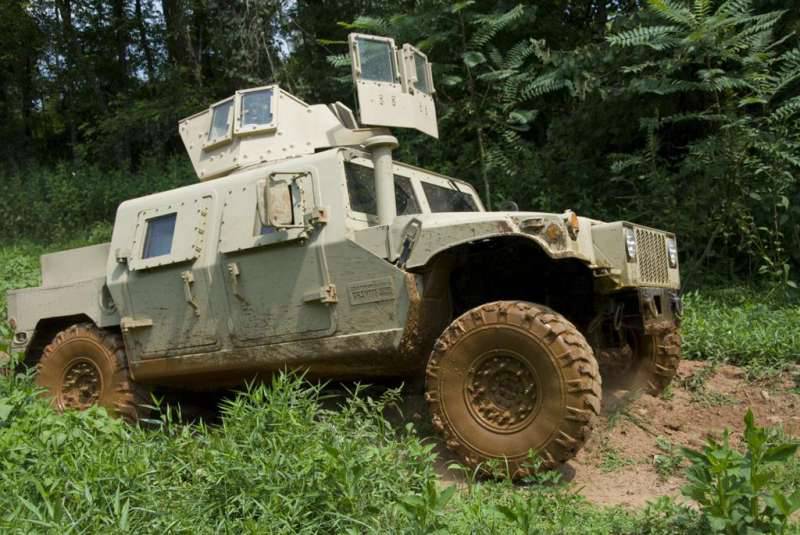 According to the author, "the SCTV project was originally developed by Textron Systems together with a small American company Granite within the framework of the contract of the US Marine Corps obtained in 2009 to create a version of the modernization of the HMMWV fleet with a radical increase in the level of security, but later KMP lost interest in this topic." The corporation offered this project to the US Army, but also to no avail.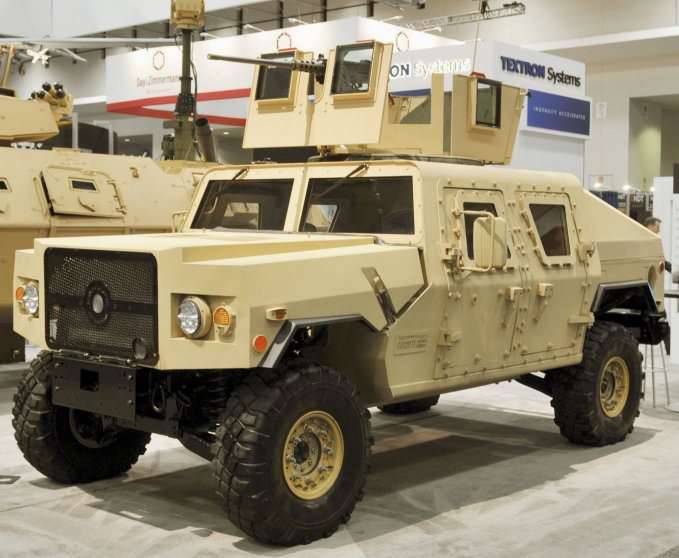 Car HMMWV, upgraded by Survivable Combat Tactical Vehicle (SCTV) developed by Textron Systems Corp., in a modification with the installation of engine armor.
Help bmpd:
"Modernization of HMMWV vehicles under the SCTV project is to install a special development on the vehicle of a new armored vehicle. The mass of the empty upgraded vehicle is 13000 pounds (5900 kg), and the total combat weight reaches 18500 pounds (8400 kg), despite the fact that the total combat weight of the most heavily armored standard HMMWV variants is no more than 6200 kg. To maintain the level of mobility, the upgraded SCTV car is equipped with a Cummins 6,7-liter diesel engine, derated to 275 horsepower, as well as a Allison 2500SP six-speed automatic transmission.