Rafail Gafeev, general director of KAMAZ foreign trade company, told the media that in the next six months, the Russian automotive company plans to enter the Iranian market. It is noted that the exchange rate of the Russian ruble and, above all, the quality of Russian trucks, makes it possible to make a significant competition to other manufacturers of similar automotive vehicles. Such competitive advantages of the Russian company became the object of attention from the Iranian partners.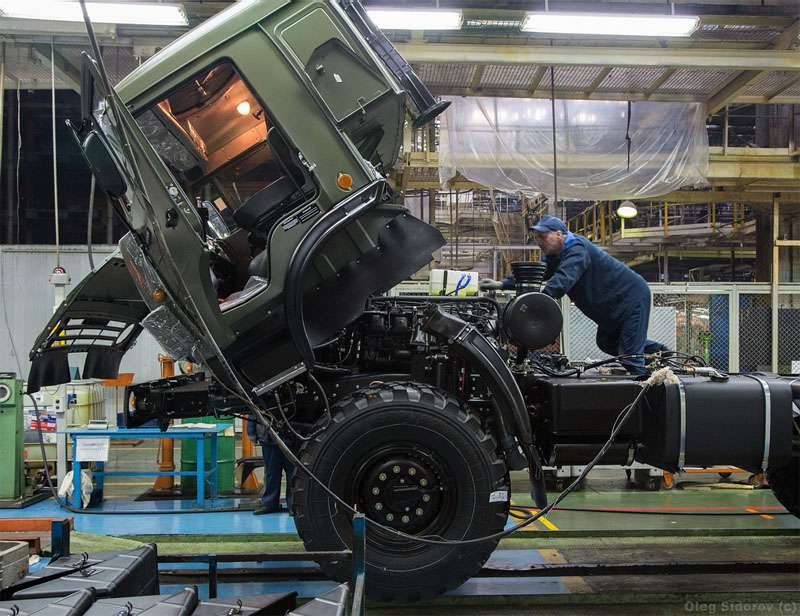 RIA News
cites a statement by Rafail Gafeev, in which he says that already in 2017 in Iran, KamAZ plans to create a production of automotive vehicles, and this will become the new level of integration of Russia and Iran in the manufacturing sector.
Rafail Gafeev:
In the perspective of the next five years, the main strategic directions were chosen, the closest in terms of implementation for us is the Iranian market. We enter the Iranian market in a fairly serious and difficult competitive time. Nevertheless, we are quite positive about our prospects, especially since before the 2010, we had production there.
At the first stage, KamAZ plans to carry out certification activities that will allow the manufacture of trucks in Iran. This stage can take up to six months. The plans of KamAZ to assemble in Iran up to 3 thousands of trucks per year. This is up to 20% of Iran's annual truck demand.