Syrian News Agency
SANA
It reports on the success of the Syrian government army and the militia leading the fight against terrorist groups in the province of Aleppo. The strongest positions in Aleppo are the terrorists from the Jabhat al-Nusra group, which is a branch of al-Qaida. However, these positions "Dzhebhat en Nusra" loses. In areas of settlements of Nubul and Az-Zahra, the militants were surrounded - all the supply lines of the group were blocked by the militia and the army of the SAR.
The report says that the militants in social networks spread information about the liquidation of several of their field commanders in the province of Aleppo, including such persons as Omar Keteish, Abu Hamza al-Halyabi, Muhammad Kant and Abu Saleh Adderi.
Портал
"Military informer"
reports that in the province of Aleppo, the Syrian army uses received from the Russian Federation
Tanks
T-90 According to some reports, on this sector of the front, the ATS army uses 15 T-90 units, which are operated by the most trained units.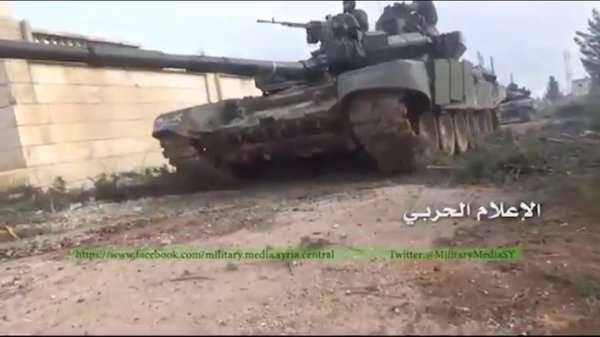 The first T-90 tanks during the counterterrorist operation in Syria were seen in the autumn of 2015.