Ukrainian media spread the message that the Minister of Economic Development and Trade of Ukraine, Aivaras Abromavicius, wrote a letter requesting his resignation. According to the minister, on whom high hopes were pinned by the Maidan authorities, his decision was dictated by the protracted process of blocking the reforms necessary for the country's economy. Ukrainian edition
"Apostrophe"
, referring to Reuters, cites a statement made by Abromavicius:
Today I have decided to resign from the post of Minister of Economic Development and Trade of Ukraine. And that's why. The reason is a sharp increase in the blocking of any systemic and important reforms. It is no longer just a lack of support or political will. These are active actions aimed at paralyzing our reform work: from the unexpected removal of the guard of the minister and his family to the imposition, under increasing pressure, of dubious personalities on my team and on key positions in state-owned enterprises.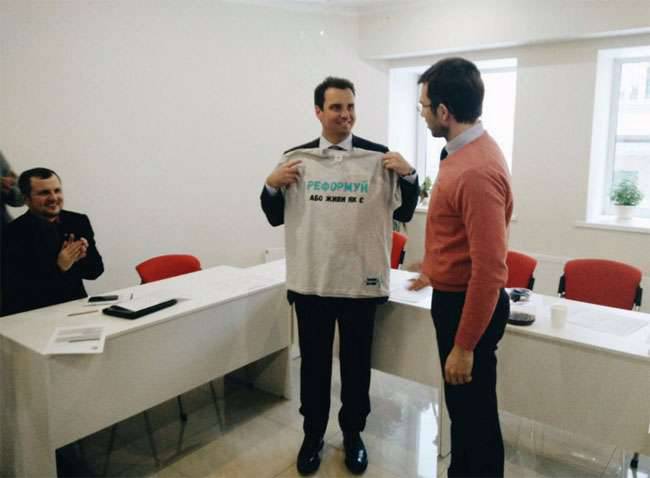 According to Abromavicius, he observes the activation of forces that wish to establish total control over the financial flows of Ukraine, including the gas transmission sector, as well as the defense industry. The Minister of Economic Development and Trade "Square" said that he and his team are not ready to serve as a cover for updating old and creating new corruption schemes.
For reference: Aivaras Abromavicius was appointed to his position in December 2014. Previously worked for a Swedish company.
East Capital
, participated in various investment projects both in Ukraine and in Russia. In the same 2014 received Ukrainian citizenship.