In the name of the Hero of Russia Oleg Peshkov, the Su-34 bomber (airborne No. 10) assigned to the Lipetsk aviation center will be named. This decision was announced by the Ministry of Defense yesterday
Lipetsk city council
.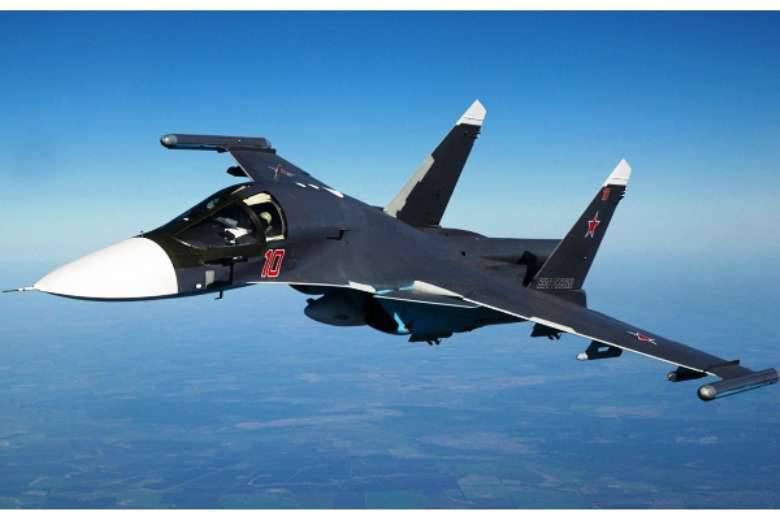 This initiative was launched by the regional branch of the Union of Soviet Officers organization, headed by local deputy Alexander Pechersky.
"A letter with the corresponding request was sent to the military department on behalf of reserve officers of the Lipetsk garrison in December last year. In a reply from January 21, signed by First Deputy Minister of Defense Valery Gerasimov, a positive decision was made on this issue, "said Pechersky.
"Given the heroism, courage and bravery shown by Lieutenant Colonel O.A. Peshkov in the performance of military duty, as well as for the purpose of military-patriotic education and strengthening the morale of the personnel of the Air and Space Forces, a decision was made to assign the honorary name of Hero of the Russian Federation O.A. Peshkov Su-34 fighter-bomber (tail number 10) 4 HZ PAP and VI MO RF ",
stated in the response letter of the military.
Recall, a soldier of the Lipetsk aviation center, Lieutenant Colonel Peshkov died in Syria on November 24. A Russian bomber was shot down by a Turkish fighter over Syrian territory. The officer was shot by extremists from the ground during a bailout.