Washington's plans to substantially increase funding for the Central and Eastern European military support program are not likely to cause a positive reaction in all European countries;
RIA News
An article published in the New York Times.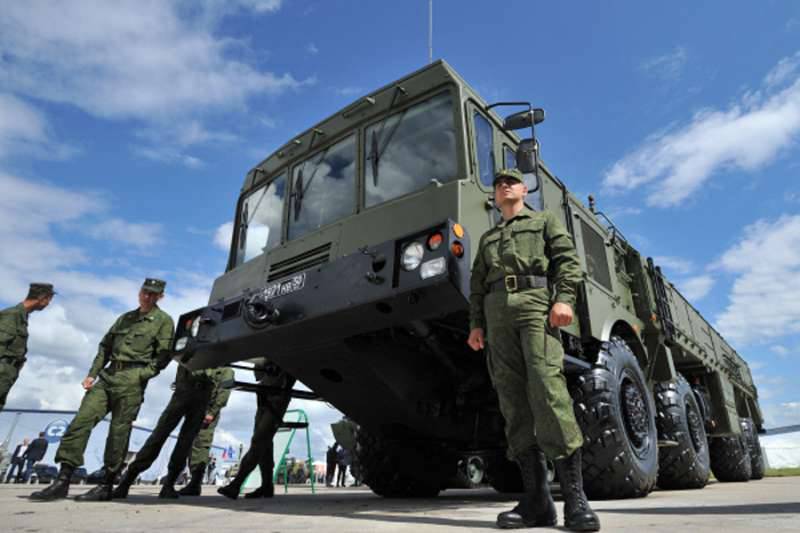 "For example, in the Czech Republic, an increase in the American military contingent can be regarded as a counterproductive measure," writes American journalist and analyst Eric Best. - The tone in the country is increasingly set by President Milos Zeman, who openly speaks of the need to lift the sanctions against Russia. He will probably appreciate this move differently ",
The actions of Americans, of course, will cause a negative reaction in the Russian Federation. According to the newspaper, referring to Russian experts, "Moscow is unlikely to start a new arms race, but will be forced to strengthen the western borders."
"On the one hand, Russia will continue to strengthen the military infrastructure in the western regions, which was not sufficiently developed five years ago. On the other hand, new weapons may be deployed in the west of the country, "said Ruslan Pukhov, head of the Strategy Analysis Center.
"Moscow can deploy Iskander-M missile systems at its western borders, as well as C-400 anti-aircraft missile systems," he noted.
A well-known military expert Igor Korotchenko agreed with this opinion: "Russia will not welcome the strengthening of the American contingent in Europe when there is no risk of military confrontation with NATO, and the reaction of Moscow will not be hysterical."
"Russia will not participate in the arms race. No one will do anything extra. Any reaction will be based on the presence of Russia's tactical nuclear
weapons
- said Korotchenko. "We remember well how the arms race ended for the Soviet Union." We will not repeat the same mistake. "