Ukrainian
government
published a report on the state's military spending for the year. If you believe the information of the Ukrainian Cabinet, then more than 2015 billion UAH was spent on defense. (about 110 billion Russian rubles at the current exchange rate). This is compared with the cost of the year 330. The report states that the volume of army funding increased 2014 times.
The document contains information that during 2015, the APU and the National Guard were transferred 4,7 thousands of units of "new and modernized weapons." A large amount of funds was spent on the repair of military equipment. The report says that over the year, Ukrainian enterprises repaired more than 34 thousands of vehicles and weapons.
In addition, the following data is published in the material of the Ukrainian Cabinet of Ministers: in 2015, the state commission accepted 18 of new types of weapons. What kind of "new models" are we talking about - the government did not expand, apparently not wanting to shed light for ordinary Ukrainian citizens on the fact that the UAZ car, a "new model of military equipment", could be called a minister of Poltorak except .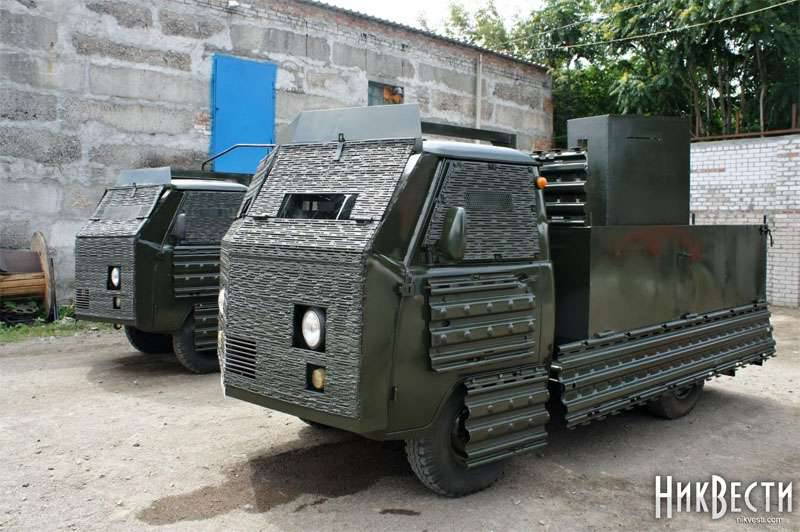 Earlier, the Prime Minister of Ukraine said that the salaries of the Ukrainian military had "significantly increased". Yatsenyuk said that if "before" the private shooter of the Armed Forces of Ukraine received about 2,3 thousand UAH, then "now" he gets all 7 thousand, and the brigade commander instead of 6 thousand now receives 16 thousand. At the same time, the Prime Minister forgot to tell that inflation in Ukraine is ready in annual terms to pass for 50%.