The counterterrorist operation in Syria has attracted world attention to the Russian technology involved in it, writes Stern magazine.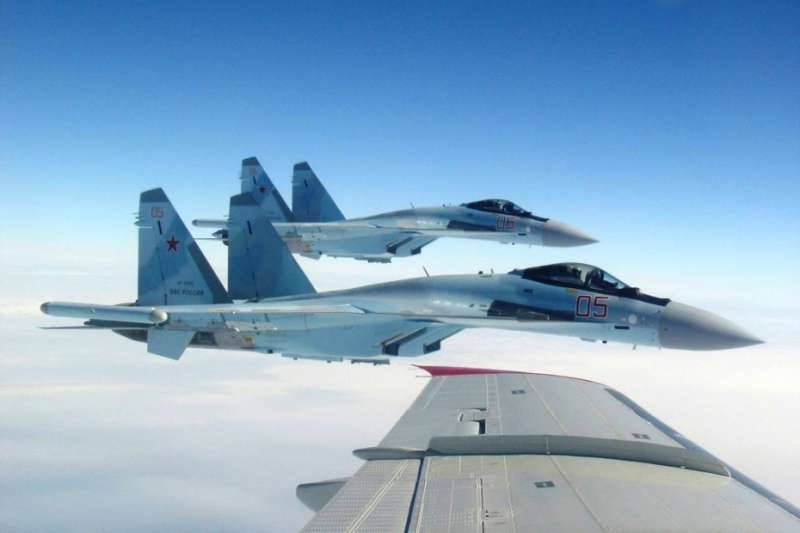 Earlier it was reported that the Russian air group in Syria was replenished with super-maneuverable Su-35 fighters.
"The Russian Su-35С is considered the most dangerous fighter in the world. Its design is based on technologies that go back to the combat power of the USSR. The predecessor of the aircraft was the Soviet Su-27, whose mass production began in the 1982 year. Su-35S enters the arms market, incorporating the best characteristics of fourth-generation fighters and the basic properties of the fifth, "the article cites
RIA News
.
"The Su-35С outperforms its competitors considerably, including the American F-22 Raptor. Not the last role in this was played by the long-range radar H035 "Irbis" and improved engines, providing the fighter with a resource in 30 years, "- said the magazine.
It's possible, the author writes, "due to the combination of outstanding combat qualities and relatively low compared with Western competitors, the price of Su-35С will be in considerable demand on the world market".
According to him, "sending Su-35С to Syria will make Turkey worry, which is in tense relations with the Kremlin after the incident with downed Su-24". It doesn't matter that Moscow transferred only 4 aircraft to Syria - "these powerful fighters will become an important addition to the Russian armaments already deployed in the region".
Among other military equipment in Syria, the magazine notes the air defense system, "which is almost impossible to overcome." "Very few Western weapons will be able to withstand the C-400 missile system and the Pantsir-C1 anti-aircraft missile system," emphasizes Stern.