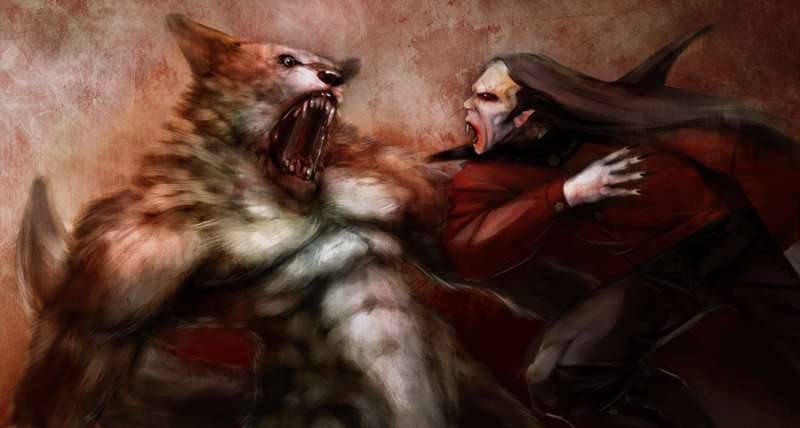 Mal bug, yes smelly.
Russian folk.
Small factor, yes indicative.
Scientific folk.
There is such a very significant part of that phenomenon, which is called "national cultural characteristics" - myths. If in a nutshell, the myths are such "building blocks" of myths, if you like, some analogs of the Jungian archetypes that help an individual to build his worldviews. Mythologemes usually include an objective side (i.e., some object of the mythology are most often the same archetype) and an appraisal side (i.e., some attributes of these objects are most often moral and ethical: "object A is good, object B is badly"). The myths themselves are undoubtedly the main component of the culture; it is from myths that cultural phenomena are forged. In a broad sense, a myth is a kind of integral set of ideas about something, while the myth is not necessarily entirely and entirely an invention (rather, the object has its own correspondence in objective reality, and the entourage can also be an invention).
It should be noted that the national culture is not limited to the TRADITIONAL component, which is commonly understood as "ancient traditions of deep" in the form of oral folk art and classical culture in the form of various works of art that make up the cultural heritage of the nation. In addition to the above, the national culture also includes mass culture, or the so-called pop culture, to the classics, which is somewhat distant. At the same time, if classical culture is in some way immovable and unchanged (that's it's a classic, to be guided as something permanent), then pop culture, on the contrary, is in constant development (for example, one "singer's mouth" is popular today, and tomorrow is another; who remembers now some "Affectionate May", which had an incredible success at the end of 80?)
There are individual characters in folk art who have moved from there to modern pop culture. I have in mind that part of pop culture for which the elements of folk art, namely, the fantasy genre and genres that have joined it, are the breeding ground. And by individual characters I mean within the framework of this material two categories of inhabitants of folklore (and not only) works - vampires and werewolves.
Here it is necessary to make a small remake. Unlike patients of medical institutions with walls painted in yellow, adequate people understand the difference between the existence of an object in objective reality and the existence of an object of the same name in a mythical reality. So, in objective reality, the existence of vampires and werewolves, to put it mildly, is not confirmed from the word "no way". But in reality, the mythical and those and others - quite legitimate inhabitants. Therefore, speaking of the existence of these categories of citizens (vampires and werewolves), we mean the mythical reality.
Let us consider these creatures in more detail, in order to go on to the analysis of differences in myths.
The vampire is, in essence, undead. That is an inanimate being; A "returnee" from the kingdom of death. According to folk lore, a vampire is a man who once lived, who died for some (usually not very pleasant) reasons, and then returned to drink the blood of the living. The first legends about vampires appeared in Sumer ("Lila"), vampires are mentioned by the Greeks and Romans ("lamia"), later - by the Turks, Slavs and Germans. The name "vampire" is a Turkic root, their vampires were called "ubur", from where this word was transferred to the Slavic languages ​​("ghoul"), and already from us - to the Germans ("vampire"). It is important that, in any case and in any mythological tradition, the vampire is the revived dead, coming from "there", dangerous to the living.
Unlike a vampire, a werewolf is at least a magical creature, but still alive. In fact, a werewolf is a person (magician) who knows how to change the face, turning into a beast. As in the case of vampires, werewolf is found in almost all nations: from the Sumerian Enkidu (who "had no other clothes than the animal skin covering his body" and was "fierce like a predator") to Japanese kitsune - werewolf-foxes, according to legend, there are only female. The most famous European werewolves are the German "werewolves". In any case, a werewolf is something living that can turn into a beast.
So, to the question of cultural differences at the level of mythologem.
How werewolves and vampires perceived in different cultures?
You will still laugh, but in most cultures, werewolves were perceived positively. They say about Japanese kitsune that they bring good luck to those who managed to catch and tame kitsune. In the Slavic tradition, werewolf is considered a positive phenomenon: the most ancient epic hero, Volkh Vseslavich, is a full-fledged werewolf: helping his squad, he periodically throws himself into a bear, a falcon, a wolf and even an ant (in a situation where it was imperceptible to penetrate the besieged city). The qualities of a werewolf are attributed and quite
historical
characters: Prince Igor, escaping from Polovtsian captivity, spread to the wolf. The Scandinavian berserkers, Ulfendars and pig-fielding considered themselves to be werewolves, representing themselves in a state of combat trance as bears, wolves and wild boars, respectively. Romulus and Remus, fed by a she-wolf, gave rise to a rumor that all patricians to one degree or another were werewolves.
It is clear that the roots of this mythology (a positive attitude towards working together) lie in totemism - a phenomenon in which representatives of a certain tribe believed that their tribe has its patron in the person of a certain animal. Sometimes it was thought that not just a patron, but even an ancestor - such an anticipation of the theory of evolution thousands of years before its appearance. From here, by the way, the "Russian bear" mythology grows.
But the vampires in almost all traditional cultures - the characters are negative, do not carry anything good to people. The vampire does not lie quietly in the grave, and he violates the natural (i.e., established by gods / god) course of things, returning "from there" and annoying the living. There are practically no examples of "positive" killings in classical oral folklore.
And now we will consider some aspects of modern mass culture, first of all, cinema and literature. What myths about vampires and werewolves exist now?
The main producer of film production in modern times is, as is known, the US film company. Correct, if I am mistaken, but in almost all modern films (and pink snot called Twilight is the best example) vampires act as positive or pseudo-positive characters, and werewolves as certain uncontrollable monsters, unequivocal evil for humanity. Vampires in these works appear to be a contractual force that coexists with humanity, and werewolves as an element of a natural principle opposing civilization.
Approximately the same approach is characteristic of the English modern pop literature, in particular, for D. Rowling. She, however, lacks vampires, but werewolves have two whole varieties: the classic werewolf is called "animag", and the "werewolf" itself is called a creature that does not control itself in a "bestial" image.
In general, the modern mass (read American / British) pop culture is characterized by "turning inside out" the traditional mythology about those groups of creatures that are covered in our material. It should be noted that these fairy-tale characters are only an illustrative group, only a marker of the general background of cultural changes introduced by Western pop culture.
And now let us remember L. Gumilev and the theory of anti-systemism, and everything will fall into place.