Rivne (it's Rivne) region of Ukraine presents surprises to the Independence Square audience. In Rovno, they did not have time to discuss the question of how to deal with a broken memorial plaque hung on the wall of one of the houses in memory of Bandera as a new incident. It turns out that this time unknown persons blew up a stele "erected" in honor of Alexander Muzychko (the notorious pravosek Sashko Bely).
Incident information is published in
social network
Mosiychuk, who is involved in the criminal case (spelling, punctuation and style are preserved):
In the duty of the Rivne police received a message that this morning the stele of memory of Alexander Muzychko (Sashko to Bely) was blown up, which was installed by the public at the site of Sashko's murder near the Karasi cafe.
----------------
Someone is afraid even of the memory of the People's Hero.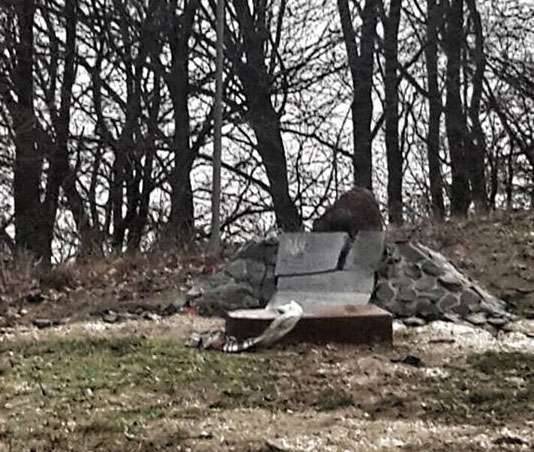 Recall that the radical Muzychko was killed during a special operation of the Ukrainian law enforcement agencies. In one of the reports, Interior Ministry officials reported that Sashko Bely "probably committed suicide" at the time of the detention: "Two bullets from an employee of the Sokol unit hit Muzychko's leg, and three were fired from Bely's pistol into the heart area."