A motorized rifle compound stationed in Buryatia will receive a new MLRS Tornado-G for service by the end of the year, reports
RIA News
message press service BBO.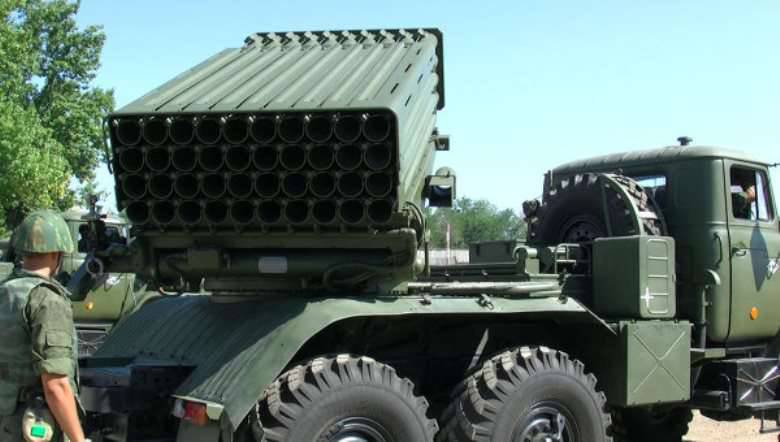 "To replace the Grad MLRS, which is in service with a motorized rifle unit of the Eastern Military District, stationed in the Republic of Buryatia, by the end of this year, new Tornado-G multiple rocket launcher systems will arrive."
, Says the release.
It is noted that "in terms of its tactical and technical characteristics, the new 122-millimeter rocket launcher Tornado-G significantly surpasses its predecessors in its combat effectiveness due to the power of ammunition, automated guidance and aiming system, topographic binding and navigation."
The press service also reported on the exercises of the air defense forces that started in the district.
"More than four thousand military personnel and over a thousand units of combat and special equipment are involved in complex tactical and special exercises at four test ranges of the district in Buryatia, Sakhalin and Amur regions. The field exit of the troops will be completed at the end of April with tactical exercises with live missile launches ",
- told in the district.
According to the press service, "the most large-scale exercises will be held at the Telemba training ground in Buryatia, where the first military trains with military equipment and personnel of air defense units from Buryatia, Trans-Baikal and Amur Region have arrived."
"For the first time, on the Telemb, combat firing of the latest Tor-M2U air defense systems is planned. In addition, as part of the field exit, the military personnel of the anti-aircraft missile divisions began practical training in the combat use of the C-300, Buk, Osa, Strela-10, Shilka ZSU air defense missile systems, "reads message.
Issues of combat duty will also be worked out. The servicemen will have to demonstrate their knowledge of tactical training and the equipment's material base.