The interlocutor of the Russian information
agencies
from among the military reports that the Turkish artillery finally settled in close proximity to the Syrian border with the sole purpose to carry out the cover of the retreat of the militants. Recall that in the past few weeks, units of the Syrian army and the militia took control of several sections of the Syrian-Turkish border, but the Turkish artillery began to systematically attack the positions of the Syrian armed forces, carrying out outright aggression against an independent state.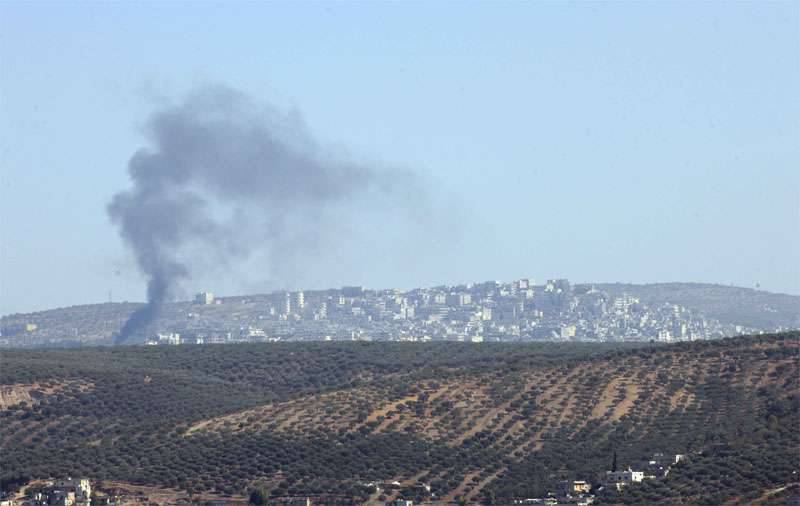 It should be recalled that several hundred Turkish military and dozens of armored vehicles are also located in northern Iraq. And if earlier the Iraqi authorities called on Ankara to withdraw its troops from Iraqi territory, now for some reason official Baghdad has ceased to pay attention to the presence of the occupying forces. At the same time, the advance of the Iraqi army, which was observed a month or two ago, also stopped.
Against this background, the official representative of the Syrian army provides information about the release by the Syrian military of another important settlement. This is the city of Hardtnin in the northern part of the province of Aleppo (Syria). This city was held for a long time by the militants of "Dzhebhat al-Nusra" and other terrorist movements. Information Agency
SANA
reports that on the eve of the Syrian troops with the support of the militia took control of the villages of Tel Jubbein and Duweir al Zeytun, also located in the north of the province of Aleppo.