The report on strengthening the security of Ukraine, prepared in the Yatsenyuk Cabinet, tells us that the strengthening of "security" was primarily carried out on the border of the eastern Ukrainian regions with the Russian Federation. The report of government officials in Ukraine said the creation of "additional" anti-tank ditches, which were dug in Kharkiv and Chernihiv regions. The total length of the moat, according to the government report, was, no less than, 230 km. Another 115 km - rokadnye roads.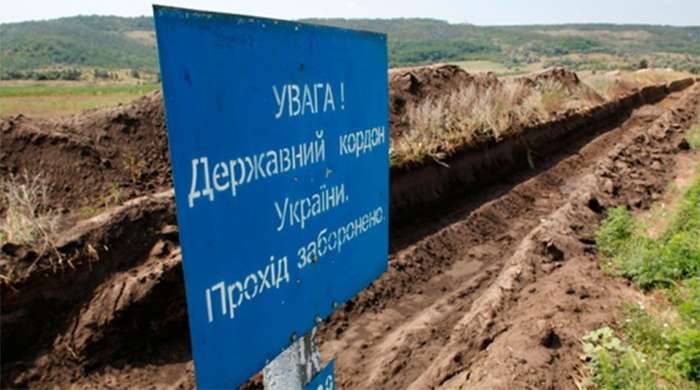 The report also contains information about the 72 km of metal mesh fence, as well as 9 firing positions, each of which is designed for 10 people. Will signal towers be erected and territories be cleared for scaring potential enemy fireplaces, - the Ministry of Defense of Ukraine does not inform ...
If you pay attention to the enthusiasm with which the Cabinet of Ministers of Ukraine talks about digging anti-tank ditches and erecting fences from the net, you can come to the conclusion that in Kiev they are trying to present this infrastructure only as the Ukrainian line of Mannerheim. Apparently, military strategists in Kiev seriously believe that they are ready to restrain the "potential
tank
the enemy's onslaught "with the help of a fence, which partially already ended up in the nearest suburban areas of Chernihiv and Kharkiv ...
The government of Ukraine said that about 16 million dollars had been spent on the construction of the "security line". At the same time, it is added that the "improvement of the security line," Yatsenyuk called the "European shaft", will continue, for which they are already preparing to allocate money from a debt sump, called the Ukrainian state budget.