Yesterday, the Ministry of Defense of the Russian Federation published a video evidence of the shelling of Syrian settlements from the territory of Turkey. Markus Papadopoulos, editor-in-chief of Politics First magazine, named the possible reasons for the shelling, reports the channel
RT
.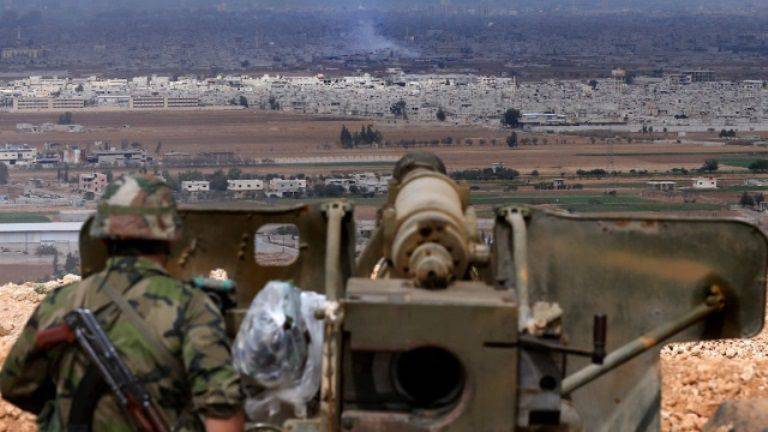 "Why are the Turkish military firing on Syrian territory? In my opinion, there are a number of reasons for this. Over the past few months, the Syrian army supported by the Russian military
aviation
is rapidly advancing along the Syrian-Turkish border, freeing up areas occupied by the Islamic State and Front al-Nusra groups, "the analyst said.
According to him, "the Turkish government could decide to fire on areas of Syria, where military units of the Syrian army and Kurdish National Self-Defense Forces are located, as a deterrent measure, trying to keep the Syrian army and the Kurds from liberating their own territory."
"The shelling may also be a provocation - perhaps Turkey is trying to provoke Syrian troops to return fire, so that Ankara has a reason for military intervention in Syria," said Papadopoulos.
In turn, Damascus demanded that Turkey stop violating the sovereignty of the SAR and respect international law.
"The Syrian government considers such actions a direct violation of international law and a crime against Syrian civilians. And it demands to stop violating the sovereignty of Syria and respect international laws, "said in Damascus.
To stop the crimes, Syria "intends to demand that the international community put pressure on the Turkish government," the statement said.
The US reaction was predictable. State Department spokesman John Kirby said that he "does not have enough details about the incident." He noted that when the Allies hit the IS, "this is good and right," and he is not going to comment on the Russian military record.
And in general, "Washington is not going to tell Ankara what to do or not to do," Kirby added.