Russia established new rules of conduct in the area of ​​the Syrian-Turkish border, upgraded the Syrian MiG-29 to MiG-29CMT, and also took control of the SAR Air Force, leads
bmpd
material published on the Fort Russ blog.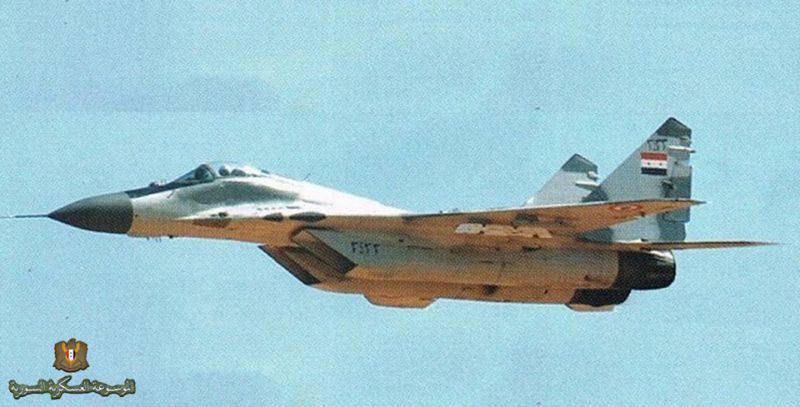 "The upgraded fighters will be used to protect Russian aircraft in Syria, in addition, the Syrian Air Force received a clear order to shoot down Turkish aircraft in case of border violations," writes the author of the publication, citing a source in the Syrian command.
"Back in 1998, the government of Hafez Asad entered into an agreement with Turkey that Syrian airplanes would not come closer to the border than on 15 km. Interestingly, it was signed when, under the threat of an 10000 invasion, Turkish soldiers, Syria was forced to expel Kurdish leader Abdullah Ocalan. This agreement also provided for the non-deployment of Syrian army units near the border, which only border guards and individual officers could patrol, "a source said.
According to him, "Russia has significantly strengthened the country's air force by upgrading MiG-29 fighters to the MiG-29SMT version with the installation of the Zhuk-M radar and the possibility of using the P-77 air-to-air missiles and KAB-500-E air bombs ". Modernization allegedly passed 9 aircraft.
The interlocutor also said that "Russia has appealed to the Syrian government with a request to patrol the border with Turkey on a permanent basis to ensure the safety of Russian bombers."