Ukrainian Foreign Minister Pavel Klimkin found "the cornerstone of security on the Black Sea." According to Mr. Klimkin, this "stone" is "the establishment of strong cooperation between Kiev and Ankara." Ukrainian Foreign Minister quotes Turkish edition
Daily Sabah
:
Without a doubt, any cooperation in the areas of security and defense is possible. And the partnership of Ukraine and Turkey is truly the cornerstone of security in the Black Sea. It is necessary to fight for the future of this region to influence Russia.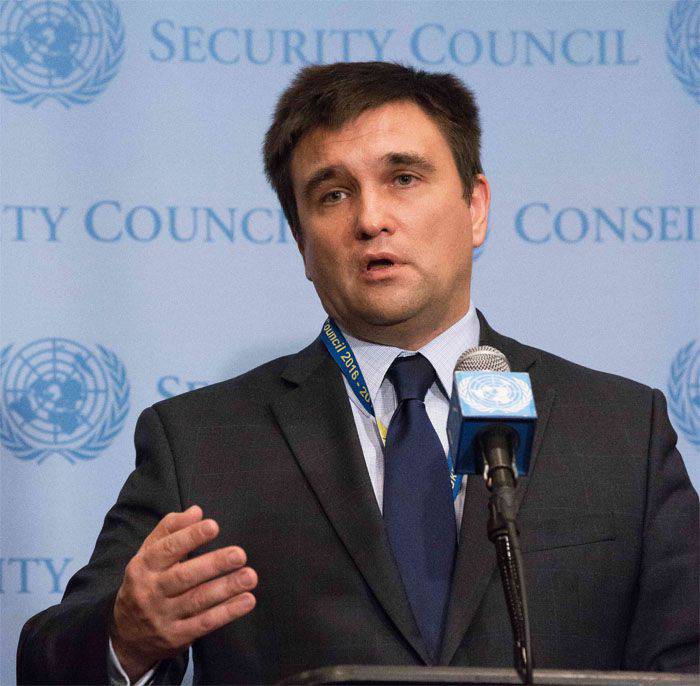 How does Klimkin, together with the Turkish partners, intend to fight "for the future of the region" (perhaps through Islyamov's statements about the next blockade of the Crimea? Or sending an embassy mission in the form of Dzhemilev to the Turks?), Pavel Klimkin did not explain. But Klimkin supported Turkey in that she shot down the Russian Su-24. The Ukrainian minister said:
Turkey had the right to defend itself.
At the same time, Klimkin did not specify what the Russian plane that performed the anti-terrorist mission in the skies of Syria could threaten Ankara, and why did Erdogan have to defend himself from Su-24?