The deputy commander of the DPR Corps of the Ministry of Defense of the DPR, Colonel Basurin, with reference to the republican military intelligence reports on the incident, which took place near Mariupol. According to Eduard Basurin, the militants of the Right Sector organized an armed attack on the convoy of the Ukrainian army. At the same time, Basurin notes that representatives of the so-called national police took part in the attack on a unit of the Armed Forces of Ukraine, along with the right-handers.
DAN
quotes Eduard Basurin:
According to our intelligence, clashes between divisions of the Armed Forces of Ukraine and uncontrolled gangs of Ukrainian nationalists continue. Thus, on January 28, near Mariupol, a group of militants of the Right Sector together with a unit of the national police of the Ministry of Internal Affairs of Ukraine attacked the 36 column of the brigade of the marines of the Ukrainian armed forces. During the battle, one armored personnel carrier and two trucks were put out of action. There are dead and wounded on both sides. The leadership of the police and the armed forces of Ukraine arrived at the scene.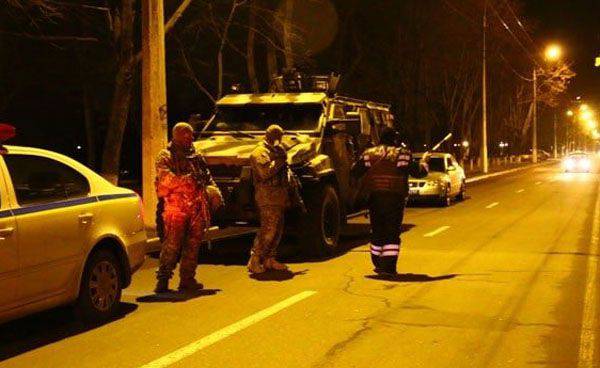 According to the representative of the Ministry of Defense of the DPR, the attack was carried out as a provocative action in order to demonstrate the alleged breakthrough of the line of contact by the servicemen of the DPR army. Colonel Basurin calls the name of the person who organized the provocation. This person is Nikolay Poboyny, who is the head of the Mariupol department of the national police of Ukraine.
The Ukrainian press is "democratically" silent about the Mariupol incident.
Earlier it was reported that units of the National Guard under the forces of the National Police of Ukraine in Mariupol are preparing for a "training anti-terrorist raid."