The Finnish anti-emigrant formation "Soldiers of Odin", known for using force against visitors, announced the opening of a branch in Estonia, the channel said
LifeNews
.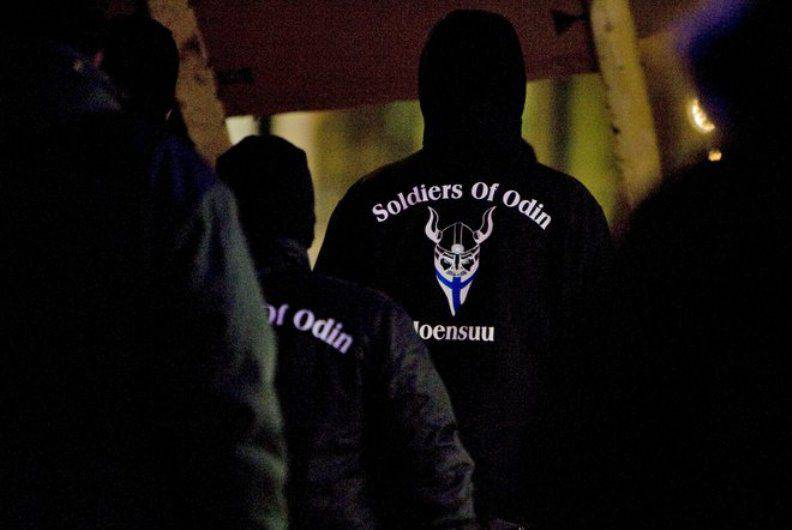 The Finnish group intends to declare itself in Tallinn by holding a torchlight procession, scheduled for February 24. Organization fighters will patrol Estonian cities and protect local people from migrants from the Middle East and Africa.
The head of the Estonian branch was the previously convicted drug distributor, Daniel Puuder. According to him, the group "is apolitical, despite the mention in the title of the main Scandinavian pagan god, characteristic of right-wing movements." He called her activities in Estonia the "neighborhood watch".
"The main security threat really comes from Muslim asylum seekers. At the same time, of course, we will not disregard other violations, regardless of nationality, race or religion of the offender, "said Puuder.
The Odin Soldier patrols will consist of 10-20 people. "They will act only by legal methods, and use force and special means only within the framework of the law on permitted civil law established in the country
weapons
and self-defense, "he explained.
Conditions for joining the organization: "Age is not younger than 18 years, and you cannot be a Muslim, windgun and a sofa warrior; You can also not have a criminal record related to violence against the family, women and children. "
All other convictions do not matter. Puuder himself served the 4 drug sale of the year. The head of the Estonian branch acknowledges that "voluntary maintenance of order by the forces of former criminals looks very ironic," however, he assured that he would do "everything possible to clean the streets of Estonian cities and the crime rate to zero."