Around 200, military instructors from Canada are currently training Ukrainian military personnel,
RIA News
Statement by Prime Minister of Ukraine Arseniy Yatsenyuk.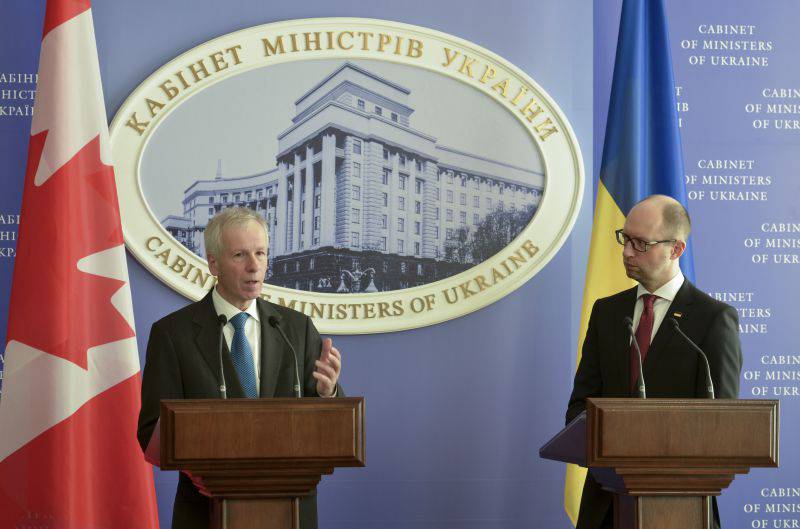 "At 200, servicemen from Canada are now working with the Ukrainian armed forces, supporting the Ukrainian armed forces, training and providing technical assistance to ensure that the Ukrainian armed forces comply with NATO standards,"
Prime Minister said at a briefing following a meeting with the head of the Canadian Foreign Ministry, Stephan Dion.
According to him, Canadian experts also "take an active part in the formation of the newly created national police of Ukraine."
At the end of 2014, the Rada refused the non-aligned status of Ukraine, making the necessary amendments to the legislation. By 2020, the government must ensure that the MAT is in compliance with all NATO standards.
However, experts believe that Ukraine will be able to qualify for membership in the alliance no earlier than in 20 years.