The Ukrainian side is in favor of dismantling video cameras, which the representatives of the special monitoring mission of the OSCE installed in the village of Shyrokino to monitor the situation in the so-called demilitarized zone. Earlier it was reported that video cameras will allow to establish from which side there is a violation of the cease-fire agreement.
Now, among Ukrainian security officials and the press, hysteria is gaining momentum. The said persons believe that representatives of the DPR, who are called "militants" in Kiev, with the help of video cameras "can control the movements of the Ukrainian troops and monitor the state of affairs in the Ukrainian positions." In this vein, speaks, for example, a Ukrainian journalist named Tsapliyenko. From his publication, which leads
UNIAN
:
Our (Ukrainian security forces - note. "IN") - in full view. She (the camera) can even look at their faces. But the electronic eye cannot see the separs and mortars. Not enough - to them, three and a half thousand meters.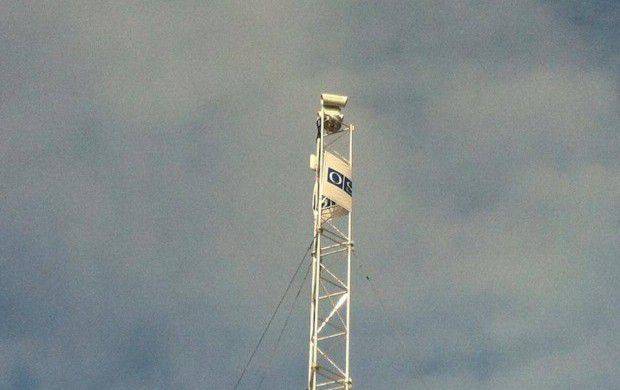 At the same time, Tsapliyenko, expressing the concerns of the national battalions of Ukraine, said that earlier the head of the monitoring mission, Alexander Hug, had guaranteed that the video materials would not get "to the militants". As a "proof" of the fact that the materials to the representatives of the DPR were "hit," a journalist concerned about the work of the cameras writes:
When the shelling started from the Putinists (a new term concocted by the Maidan team), the cameras turned off.
It is strange that the material does not add that the camera could remotely disable "Putin himself" ...