The press service of the OSCE Special Monitoring Mission (SMM) reports a series of explosions in the area of ​​the contact line in Donbas. The report says that the explosions of ammunition were heard in the area of ​​the checkpoint of the army of the Luhansk People's Republic.
RIA News
quotes a message from representatives of the OSCE mission:
At the checkpoint controlled by the self-proclaimed Luhansk People's Republic near the government-controlled city of Happiness (20 kilometers north of Lugansk), the SMM heard an explosion about 5 kilometers to the east (the territory controlled by the LC). According to observers, it was caused by artillery fire.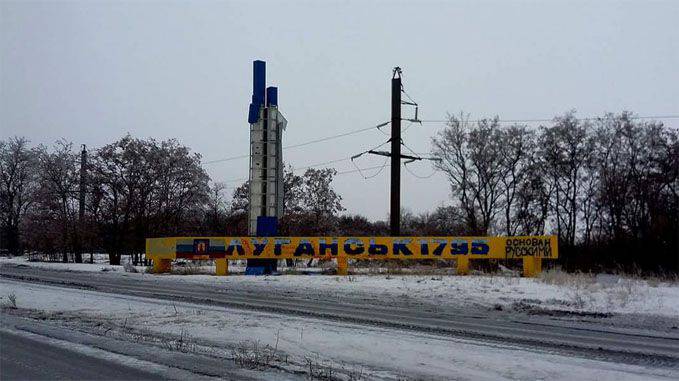 According to representatives of the OSCE SMM, the positions of Lugansk military personnel in the Perevalsk area also came under fire. Also in the message it is said that ruptures of artillery shells and mines were heard near the settlement of the Village Lugansk, which is under control of the Ukrainian security officers.
Lugansk Information Center
With reference to the people's militia, the LPR reports that the Ukrainian security forces have begun to actively engage military equipment to the line of contact. A large number of armored units deployed in the area of ​​Stanitsa Luganskaya. According to the authorities of the LC, from this settlement increased the flow of immigrants to the territory of the people's republic.
From the reports of the representative of the Luhansk people's militia colonel Igor Yashchenko:
According to our intelligence, in the center of Happiness, two
tank
T-64 and one armored personnel carrier, as well as a large number of personnel, presumably from the national guard units. In addition, the movement of two columns with vehicles and armored personnel carriers from Lysychansk to Gorskoye was noted. North-west of Popasna, Ukrainian security forces concentrated 13 tanks.