Mass riots erupted in India - in the state of Andhra Pradesh. Edition
The Times of India
reports that thousands of protesters took to the streets of the cities of this state in order to carry out, by the government, no less, caste reform. We are talking about representatives of the Kapu ethnosocial group expressing dissatisfaction with the fact that they, unlike representatives of individual castes, are prohibited from applying for high government positions in the allocated quotas and studying in prestigious universities, including foreign ones.
Indian media write that when the protesters realized that the authorities were not going to introduce a mouth guard to the number of privileged castes of India, riots and clashes with the police broke out. Protesters set fire to several police stations (15 law enforcement officers were injured), then blocked the Chennai-Calcutta highway.
Around 2, thousands of protesters paralyzed the movement of trains in the area of ​​the cities of Visakhapatnam and Vijayawada. Initially, there was a "sit-down" strike - the protesters simply sat on the rails. And then after someone from the crowd had the idea to set fire to the approaching train. It turned out to be one of the Indian express trains.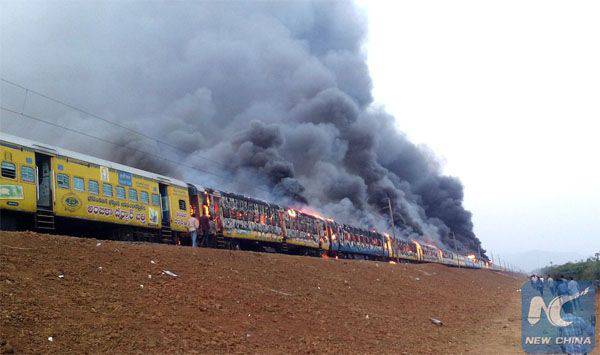 As a result of the arson attack, several passengers of the train suffered; hundreds of other passengers, not understanding what was happening, just fled, reporting the incident to the police.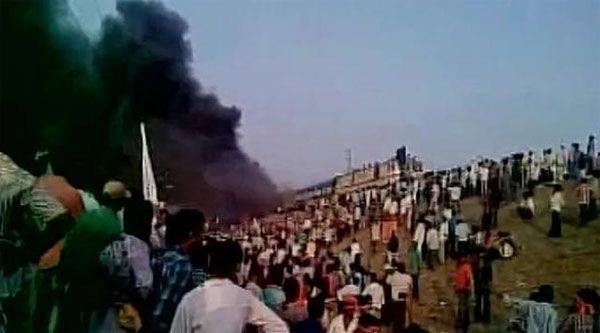 In the area of ​​blocked railways police and army units.