The organization and global positioning of the US military after the end of the Cold War does not meet the risk of a full-scale and bloody war, analysts at the American University International School Nora Bensakhel and retired General David Barno say.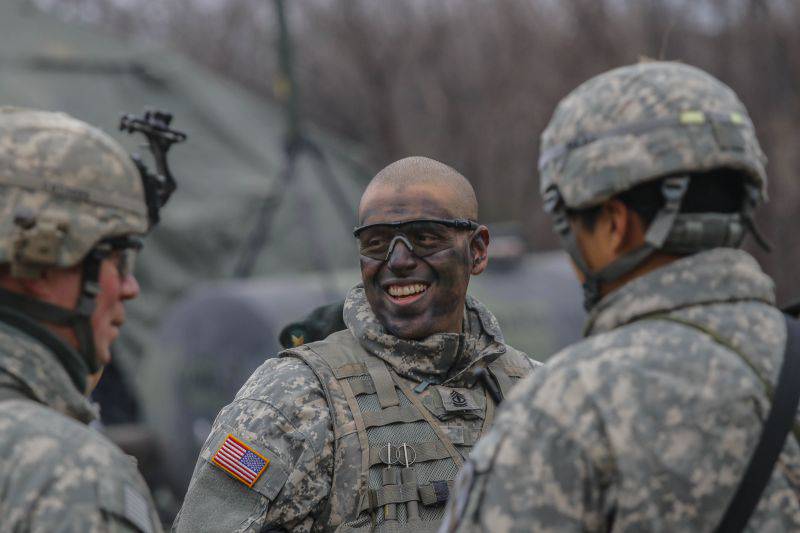 "Today, almost no one in the rank of Colonel has ever served in the army, which has an opponent of equal power, and has never encountered the real prospect of waging a global war to protect the vital interests of the state or even its survival,"
RIA News
.
"Although the likelihood of such a large war is low, it is increasing due to unrest and growing extremism, and the consequences of such a war can be horrendous," experts write.
According to them, "even today's conflicts, as well as possible unforeseen expenses and just the management of the Ministry of Defense, require the mobilization of all available resources and time."
The authors point to a number of gaps that the command needs to fill in order to be ready for major conflicts.
The first weak point they called "precision munitions and modern
weapon
which will be destroyed in the first weeks of the war, as they are purchased in limited quantities and will require urgent replenishment. "
Also at the first stage of the war "many combat vehicles can be destroyed, whether they be airplanes, drones, submarines or even ground equipment." "The remaining units may be outdated or vulnerable, they will need to be replaced or abandoned immediately," analysts write. "Since it takes months and years to produce most of the equipment, the military-industrial complex must be ready to speed up production."
In addition, the Pentagon must "develop plans for a major war, carefully assess the weaknesses of the armed forces and their needs," the authors believe. The command must be ready "to prepare and equip short deadlines, to provide leadership for new troops, and also to supply them for months and even years, until the fighting comes to an end."
According to analysts, America may be "the most vulnerable country for cyber attacks, because their military, government and business functions depend on electronics."
And finally, today, American citizens are "not psychologically prepared for a similar war, serious destruction and major casualties, but the necessary resilience cannot be worked out in advance, it is formed only in wartime," conclude Bensachel and Barno.