On Sunday, in one of the quarters of Damascus, several explosions thundered at once. We are talking about the Shiite quarter of Said Zeinab, located in the southern part of the Syrian capital. Employee of the Red Cross and Crescent Mission, referenced by
RIA News
, from the scene reports 59 dead and more than 125 injured.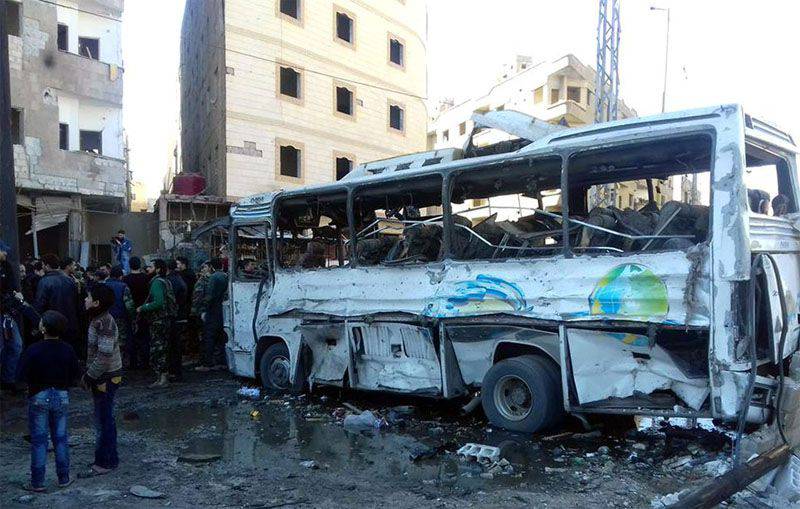 The first explosion thundered after activating an explosive device, which was in one of the cars. According to some reports, the explosion was carried out remotely. Around the same time, a suicide bomber blew himself up in a bus in which there were many children. Some time later another suicide bomber set in motion a "hellish typewriter" in the same city block. As a result of the terrorist attack several schoolchildren died.
One of the targets of the terrorists was the storage of gas cylinders, but the cylinders did not detonate, otherwise the victims would have been many times more.
TV channel
Al-Ihbariya
issued a statement by the representative of the Foreign Ministry of Syria. The statement, which was transmitted to the UN Security Council, says that the monstrous act of terrorists in Damascus has set itself the only goal - to disrupt the negotiations in Geneva. Recall that in Switzerland consultations and negotiations should take place, in which both the official delegation of Damascus and representatives of the "moderate opposition" take part.