Eve portal
http://scalemodels.ru/
published a series of pictures, which captured the latest Russian fighters Su-35С, allegedly making a flight from an air base in the Astrakhan region to Syria. The material uses information that four Russian fighters with tail numbers from "03" to "06" flew, following the passenger plane Tu-154M (registration number RA-85042). The blog claims that the pictures were taken from a passenger aircraft heading to Syria. Earlier (January 29) the RA-85042 board arrived at the air base in the Astrakhan region from the Chkalovsky airfield near Moscow.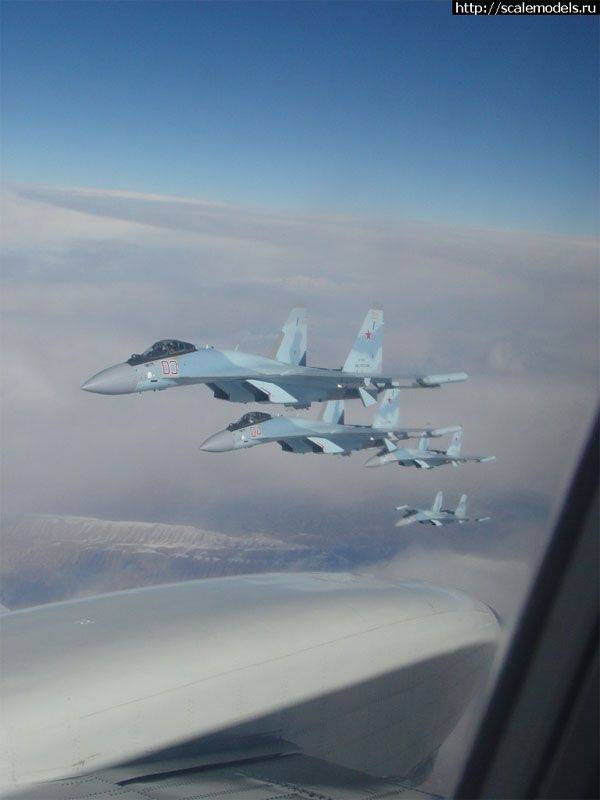 The material is supported by information from the "FlyRetar" portal page, which demonstrates the flight route of Russian aircraft. If you believe this information, then the Russian multi-role fighters, which last fall were introduced into the structure of the Russian Federation Air Force, were transferred to the Khmeymim airbase.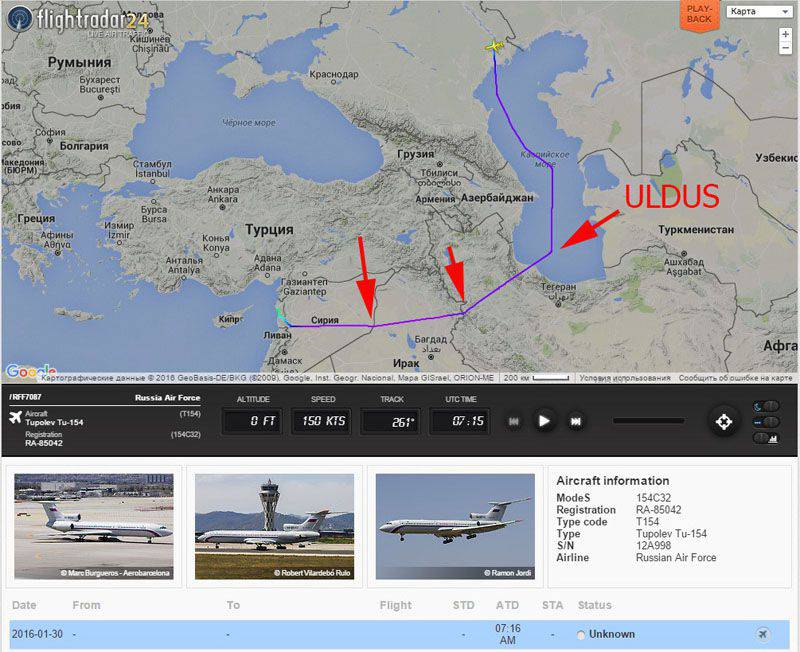 In November, four Su-35S planes with the indicated flight numbers carried out a flight from Komsomolsk-on-Amur, where fighters were built, to the Volga airport in Astrakhan. The 116th combat training center of the 185th center for combat training and combat use of fighter is located on the base of Volga
aviation
VKS of the Russian Federation.
The Su-35С aircraft use a modification of the multi-purpose E-B (electronic counter-suppression) complex of the Khibiny air-based. In the photo of the Su-35S in the sky, the containers of such a complex are clearly visible.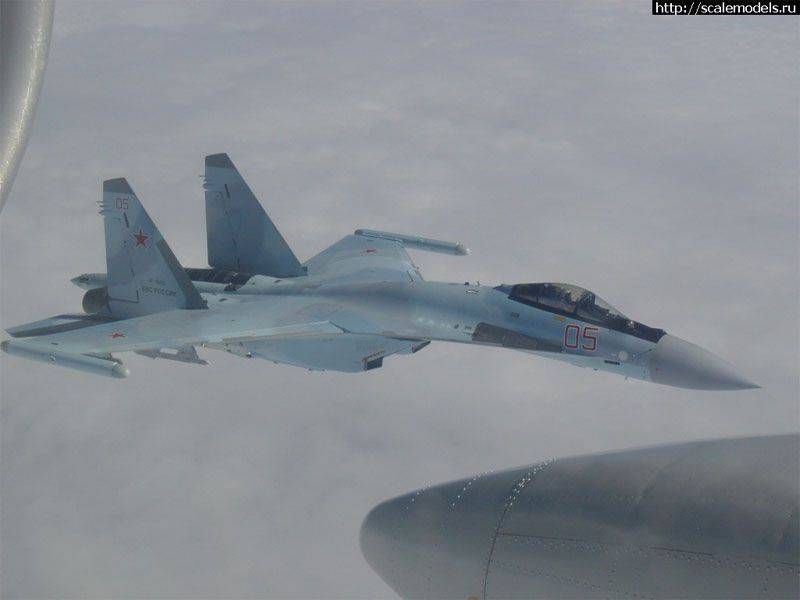 Information about the readiness of the use of Russian aircraft Su-35S in Syria and the newspaper leads
Kommersant
with reference to a source in the General Staff of the Armed Forces. The material of the newspaper states that the air group (airplanes and helicopters) of the Russian Aerospace Force of the Russian Federation in Syria already exceeds 70 units.