In his last statement, President Poroshenko denied himself and said that Ukraine had refused Russian gas not because of its high cost, but because of political preferences, reports
Look
with reference to the "Ukrainian Truth".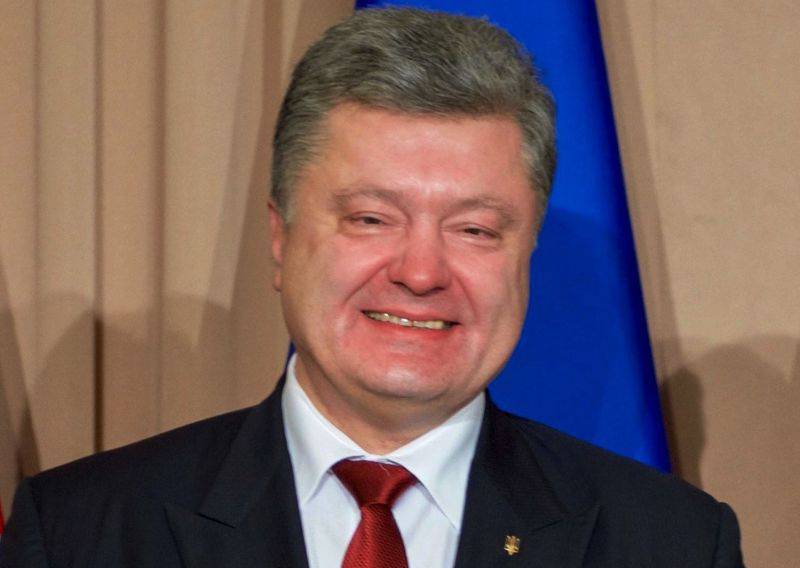 Recently, Poroshenko spoke in the Rivne region and boasted to the staff of the local nuclear power plant that Ukraine successfully survived the winter without Russian gas.
"Russia thought it would bring us to its knees, offered gas for 212 (dollars for 1 thousand cubic meters). I gave an instruction, the minister calls Russia, says: "No, we will not take your gas," the president said. "We have survived the first winter without Russian gas."
He underlined, ht
"Ukraine is currently buying gas in Europe, which is cheaper than Russian gas."
. "In just two years, the country reached a fantastic result, despite Russia's aggressive actions," Poroshenko added.
After the Ukrainian and Russian media replicated his speech, the presidential press service published a new message, according to which Poroshenko said the opposite was true: the Russians offered Kiev gas at a price that is 30% cheaper than that of Western partners.
"I congratulate you. This winter was the first winter when, despite the fact that the Russians completely cut off our gas, they put the gas price at 30 percent lower than the European spot price, and Ukraine found the strength to say: "No, thank you." Such behavior towards us - both for aggression, and for the economic blockade, and for the embargo that they imposed - requires a specific attitude. But they will not put us on our knees already, and we firmly know it ",
quoted by the press service of the Ukrainian leader.
Who pays the principled president? As always - the people. In this case, the consumer of gas.
"And it is in vain that the president let it slip. It turns out that Ukraine deliberately bought more expensive Russian gas through the EU. It is not a secret that the gas that Ukraine buys in the EU is ordinary Russian gas that Ukraine selects from the pipe, but according to the documents it is considered Polish or Hungarian gas. As a result, the difference in prices settles in the offshore from the right people. It is worth recalling that, even during Kuchma's time, gas was bought for Ukraine through the Hungarian offshore. And now Poroshenko himself admitted that he again launched the scheme of "earning money" on gas from Russia, "said Ukrainian economist Alexander Okhrimenko.