In the Russian Navy, preparation began for about two hundred Russian marines as part of anti-terrorist groups on warships serving in the distant sea and ocean zones, the press service reported.
Ministry of Defence
.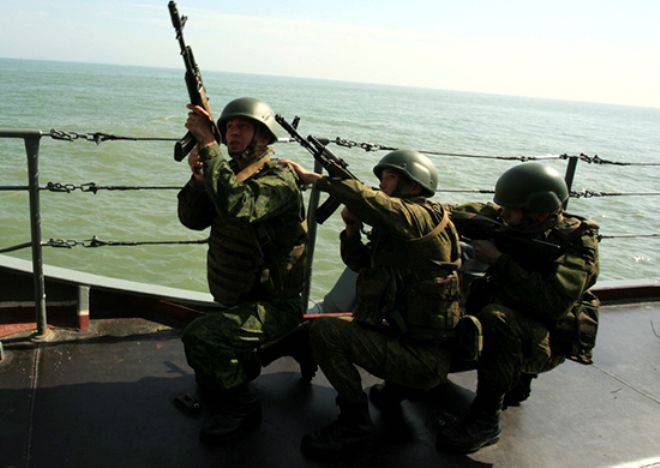 Preparation takes place on the basis of the St. Petersburg Training Center of the Marine Corps.
"The special training program for marines includes: studying equipment, equipment and weapons of Russian warships of all ranks and classes that are involved in tasks in various areas of the oceans, studying International Maritime Law, practicing practical actions on ships in the conduct of protection and , training in tactics of actions in the composition of the inspection teams and the development of methods of disembarking ships when solving problems of anti-piracy nature
- said in a release.
It is noted that "marines will also undergo fire training in shooting from a full-time infantry
weapons
both on surface targets, and in conditions of limited interior space (compartments, corridors, vestibules) of ships and vessels ".
"The training program includes accumulated practical experience, since for a number of years the marines in the antiterror groups have been aboard every warship or support vessel performing tasks far from permanent bases," said the military official Igor Dygalo .
He stressed that all marines undergoing training are contract servicemen.