The destroyers of the British Navy, the cost of each of which is in the order of £ 1 billion, constantly encounter electrical breakdowns, reports
RIA News
post bbc.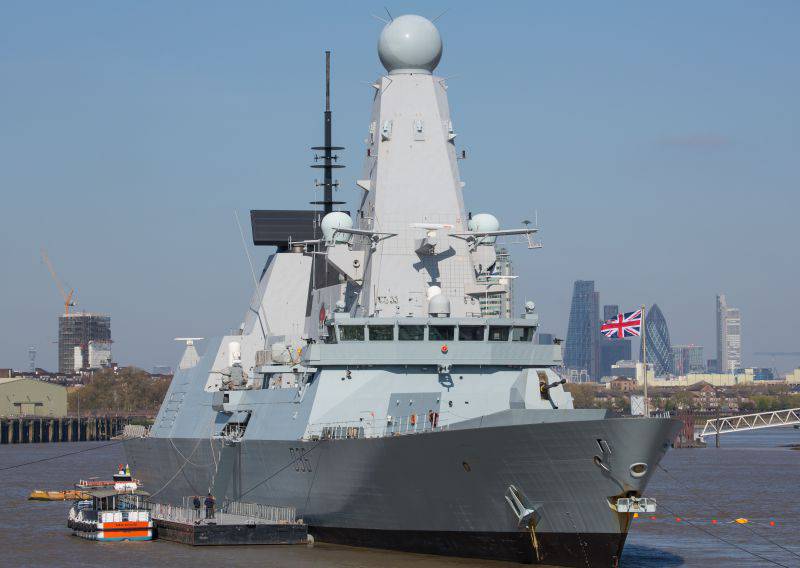 According to the TV and Radio Company, the ships "are constantly failing electrical equipment due to malfunctions of the built-in electric motor."
"If after the launch of the first destroyer into the water, the Ministry of Defense called these problems" difficulties of the initial period ", now we have to admit that a big problem does exist. And it may entail even more trouble for the ship and its crew during the fighting, "the author of the publication believes.
Due to a similar problem, the destroyer Fearless in 2014 r had to leave the naval teaching ahead of schedule.
In order not to be left without destroyers at all, the command decided to send the ships for repair one by one.
"From 2019, these ships are planned to be sent for modernization, which includes the replacement of at least one engine. To do this, a huge hole will be cut through the hull of the ship, "the correspondent writes.
The Royal Navy "does not specify the cost of the work, however, according to one of the officials of the Navy, such repairs will cost tens of millions of pounds," the newspaper notes.
Help agency: "
The first type 45 destroyer was transferred the fleet in 2009. Due to the need to troubleshoot, construction costs increased dramatically, and London was forced to purchase only 6 of the 12 planned ships. The manufacturing company BAE Systems calls the destroyers one of the most powerful in the world. "