The Russian Space Forces received an 2 new Su-34 bomber. On Friday, they arrived at the Lipetsk aviation center from Novosibirsk, reports
TASS
message of the Ministry of Defense.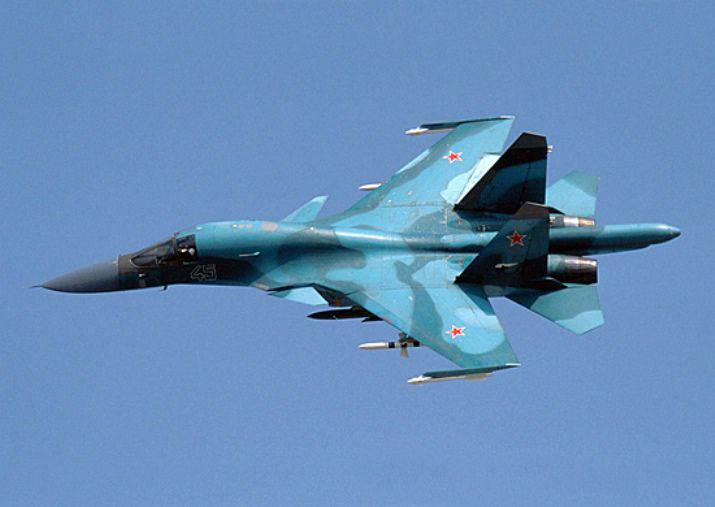 "Today, the Center pilots performed a long non-stop flight from a factory in Novosibirsk to a permanently-based airfield in Lipetsk. The flight took about four hours in adverse weather conditions, at medium and high altitudes, "the release says.
"In the Lipetsk Aviation Center on Su-34 planes will be preparing the flight and engineering personnel of the operational-tactical
aviation
", - explained in the press service.
"Acceptance of the new Su-34 took place on January 28 at the Novosibirsk Aviation Plant (NAZ) named. V.P. Chkalov (a branch of PJSC "Company" Sukhoi "). The company continues to implement government contracts from 2008 and 2012 for the supply of the latest front-line bombers to the Russian military department," the statement reads.
It is noted that "the Su-34 aircraft is a multifunctional aviation complex that performs the tasks of bomber and fighter aircraft, capable of hitting air, ground and sea targets."