UN Special Envoy for Settlement in Syria, Staffan de Mistura, said that the Syrian opposition delegation is ready to take part in the Geneva negotiation process on January 10, 31. Recall that earlier the Syrian "moderate opposition" declared their unwillingness to go to negotiations, because, in their opinion, for the start, the Syrian troops should stop the offensive, and the Russian Aerospace Forces to stop the bombing.
On the eve of the so-called Supreme Committee of the Opposition of Syria decided to travel to Geneva. Whether the representatives of this committee will meet with the official representative of Damascus is still an open question.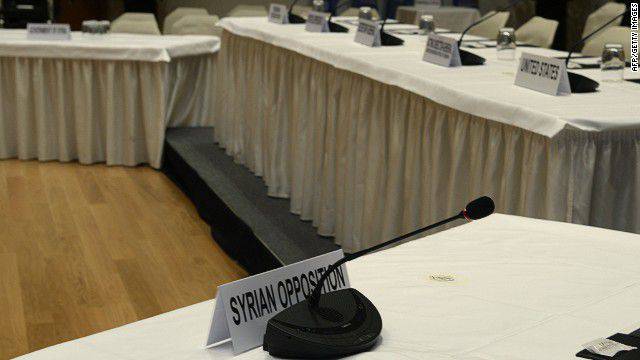 Meanwhile, in Riyadh (Saudi Arabia) have declared their support for the decision of the "moderate Syrian opposition." It would be strange if the Saudi authorities expressed a different point of view, because it was in Riyadh that some time ago the "opposition" Syrian delegation was formed, which was going to push representatives of outright extremist groups under the guise of the opposition. Moreover, the "supreme committee of the opposition of Syria" and currently sits in the capital of Saudi Arabia ...
From the agency's message
France-Presse
:
Saudi Arabia welcomes the decision taken by the supreme committee of the opposition of the Syrian revolutionary and opposition forces in Riyadh, on their readiness to participate in the negotiations in Geneva.