A regular survey of public opinion in Russia in relation to the so-called Yeltsin era, conducted by experts
VTsIOM
, showed that the number of Russians, evaluating Yeltsin (as a politician) negatively, has increased significantly in recent years. The number of Russians who blamed the 90's crisis for Yeltsin and his entourage increased from 36% in 2006 to 50% in 2016.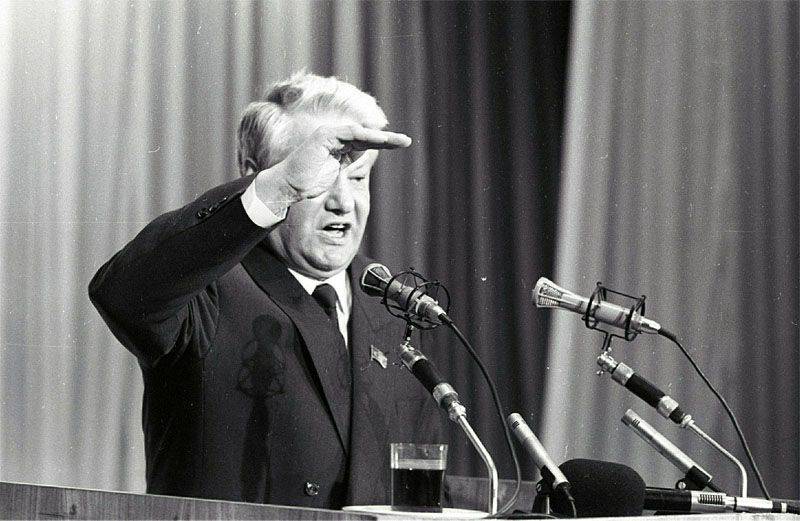 To name any positive achievement of Yeltsin at the presidential post was difficult for 52% of respondents. In 2007, this figure was 28%. At the same time, 90% of respondents could easily recall the negative sides of the Yeltsin team that ruled the country from 1991 to 2000.
Those who remembered the achievements of Yeltsin most often called this: the revival of private property in the country, the emergence of so-called democratic freedoms, overcoming the acute food crisis that swept the country in the late Soviet and early post-Soviet period.
The main negative elements of the Yeltsin era, the Russians surveyed consider the Chechen campaign, the default of 1998, the plundering of state property under the guise of privatization, mass unemployment, non-payment of wages and social benefits. 55% of Russians surveyed believe that Yeltsin is one of the perpetrators of the collapse of the USSR. In 2007, this figure was 48%.
The survey was conducted among 1600 people in 130 locations of the Russian Federation. The stated error is not more than 3,5%.