The head of the General Staff of the Armed Forces of Ukraine, Victor Muzhenko stated that the exact numbers of the 7-th wave of mobilization will be announced in mid-March. Muzhenko notes that the plans of the General Staff include not only a general increase in the number of Ukrainian servicemen, but also an increase in the quality of the mobilization itself. At the same time, the head of the General Staff of the Ukrainian Armed Forces clearly "pleased" those Ukrainians who had previously been involved in mobilization. The Ukrainian television channel 112, citing Muzhenko's words, reports that, first of all, the "increase in the quality" of mobilization will come at the expense of engaging those who have already been under this or that mobilization wave.
At the same time, the seventh wave of mobilization in its volumes, - Muzhenko promises, - will be smaller than the previous ones.
Muzhenko:
Now we have all the prerequisites: material, financial, combat experience gained in the ATO process, which allows us to raise the combat capability of the troops, bring the training to a level that will guarantee the reliable implementation of all the tasks assigned to defend the country.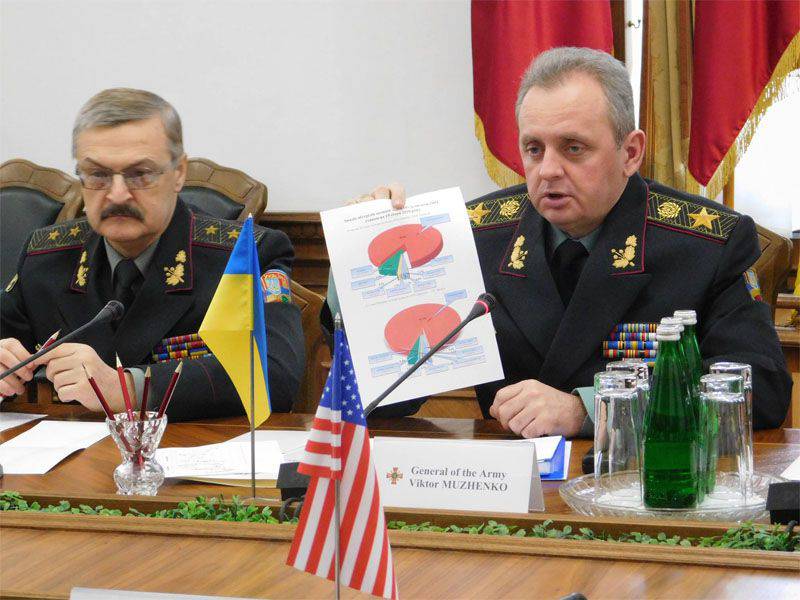 A new wave of mobilization in Ukraine suggests that the Ukrainian authorities have not yet abandoned the obsession to "rein in Donbass". And if they didn't refuse, it turns out that, unfortunately, there will be new victims and new destructions. So, on the eve in the area of ​​Gorlovka, as a result of another shelling from the position of the Ukrainian security forces, three civilians were injured.