The Finnish group Patria announced yesterday that it had signed a contract with the UAE for the supply of Patria AMV armored personnel carriers with the wheel formula 8х8, all the conditions of the agreement are classified, the blog reports
bmpd
.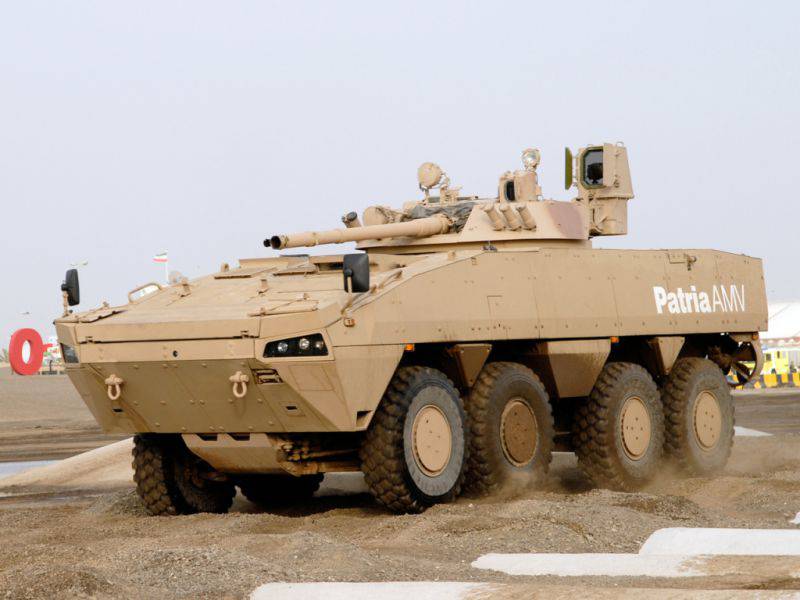 According to the head of the "land" division of the enterprise, Mika Kari, "armored vehicles for the UAE will have to be produced jointly with our Polish partners (the Polish company Rosomak SA)".
According to bmpd, for the first time, the UAE Defense Ministry chose Patia AMV machines in 2008 g following an international tender.
"Then Patria presented a modification of this machine Patria AMV 8xNNXXL specially created for the UAE army with an armored corps extended to 8 and equipped with a fighting compartment of the Russian BMP-0,35. In 3-2008, Patria supplied the UAE with a pre-production batch of five AMV 2009x8L vehicles, armored corps manufactured under contract by the licensed production of AMV by the Polish company WZM (from 8 of the year, Rosomak SA), "the author recalls.
Some of these vehicles were handed over to the United Arab Emirates Presidential Guard, others were run-in in Afghanistan. However, the promised large order did not happen. It is said that the reason for this was the global crisis that began in 2008.
Then another international competition was announced by the Emirates. Experts attributed the advantage of the French Nexter VBC. Reported that the order quantity can range from 300 to 700 machines. However, from the press release Patria it follows that the BTR Patria AMV won again in the tender.
According to information from unofficial sources, around 600 armored personnel carriers will be delivered to the UAE.