Following the Turks that they will not come to Geneva in the near future for the negotiation process to resolve the situation in Syria, representatives of the so-called "moderate Syrian opposition" said. This was announced by a man who calls himself the deputy chairman of the delegation of the "opposition" of the UAR, - George Sabra. According to the TV channel Al-Hadas (it refers to
RIA News
), "A moderate opposition will arrive in Switzerland only if the obstacles preventing the negotiation process are eliminated".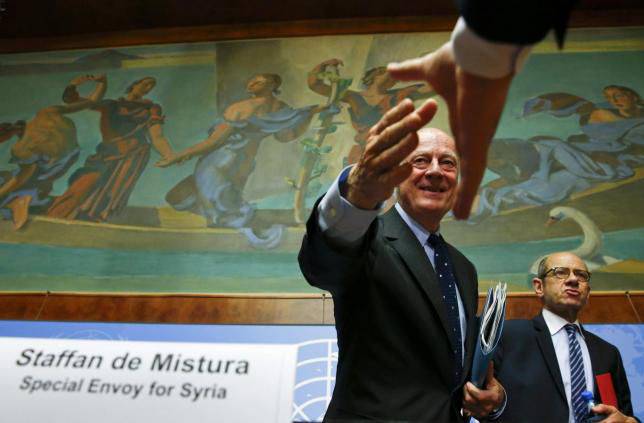 What kind of "obstacles" does Mr. Sabra say? It turns out that the so-called "moderate Syrian opposition" demands (namely, "demands") from the government forces of Syria to lift the blockade from those territories that are under the control of "opposition armed groups" (in other words, the militants). In addition, the "oppositionists" demand to stop the bombing of the territories, again under the control of the militants.
Earlier, the head of the so-called "coordination council" of the Syrian "opposition" - a man by the name of Hijab, said he was dissatisfied about why the US accepts the conditions of Russia and does not put pressure on Moscow in order for Assad to resign. This once again proves the fact that earlier it was precisely such promises that Washington made to militants who had suddenly declared themselves oppositionists.
The reluctance of the Turkish delegation and representatives of the "Syrian opposition" to sit down at the negotiating table with the Syrian authorities in Geneva speaks only about one thing: the world in the SAR is not in the interests of either Ankara, or, naturally, pocket terrorist groups.