Atomic submarine SF Orel, which suffered in April 2015 from a fire in the dock of the Zvyozdochka Ship Repair Center (Severodvinsk), will be handed over
the fleet
until the end of this year, said a representative of the company Evgeny Gladyshev.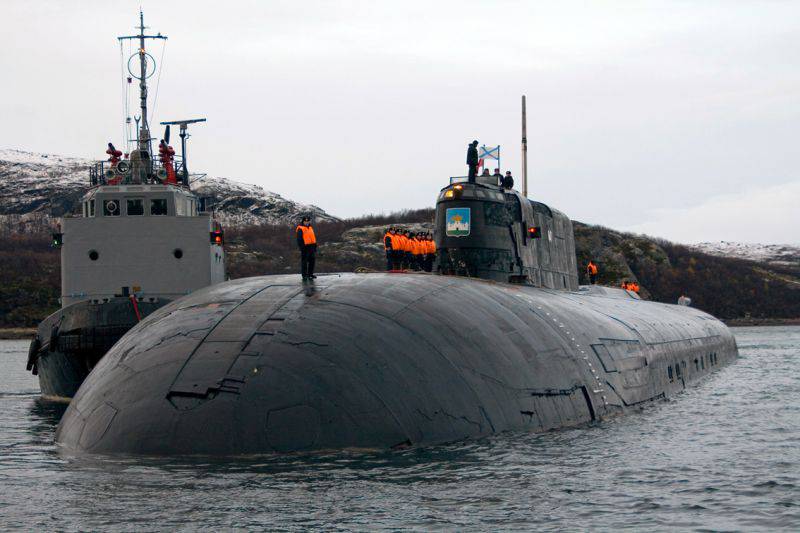 "The Eagle will be handed over to the Navy without any delay, within the planned timeframe stipulated by the contract, at the end of 2016. In April, the ship will be launched ", - quotes Gladyshev newspaper
MIC
.
The fire on the submarine occurred during the fire work. "Insulating rubber coatings caught fire in the side of the boat aft. All aboard managed to leave the submarine, no one was hurt. To extinguish the fire, it was necessary to partially flood the dock-camera - to the level of the ship's waterline. Nuclear fuel from nuclear submarine reactors was unloaded, there was no ammunition and fuel materials on board. As a result of the incident, there was no threat of environmental and radiation contamination, "the enterprise's press service previously reported.
The submarine was built at the shipyard of JSC "Sevmash" and joined the fleet in 1993.
To restore technical readiness, the Eagle was delivered to the Zvezdochka in April of the 2014. "After the factory repair, the service life of the nuclear-powered icebreaker will be extended by 3,5 of the year," said a representative of the Center.