Turkish company Otokar, which previously presented a prototype of the main
tank
3rd generation Altay, said it had submitted an application to the government for mass production of these machines, reports
Look
with reference to the resource Defense New.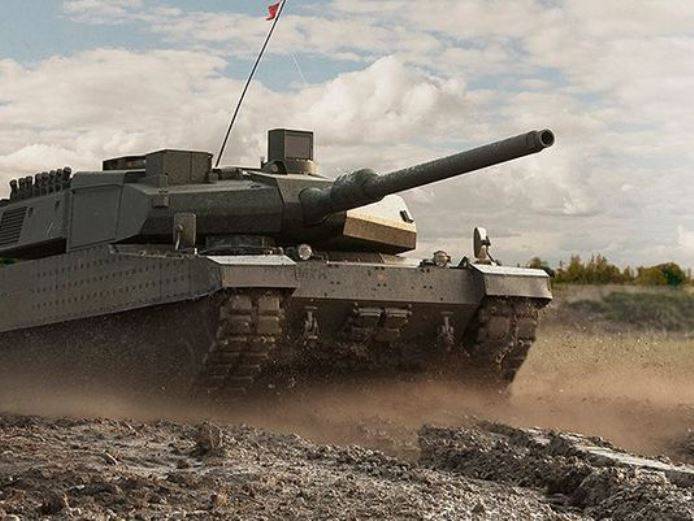 "Turkish officials say that a number of allied countries have shown interest in new Turkish tanks, including Pakistan, Saudi Arabia and some other countries of the Persian Gulf," the newspaper notes.
According to the resource, "when developing the vehicle, the experience of creating the South Korean tank K-2" Black Panther "was used". Experts say that the Turks turned out to be a simplified version of the Korean tank, for example, the loading remained manual.
"The gun is installed on the Altay, which is analogous to the German 120-mm L-55. Barrel length - 55 calibers. Also installed machine guns calibers 7,62 and 12,7. Maximum speed - 70 km / h, power reserve - 500 km. Weight can range from 55 to 65 tons (there are no exact figures yet), "the publication says.
The car is named in honor of the Turkish general Fakhrettin Altai (1880-1974), who fought in the 20-ies of the last century for the independence of Turkey.