Today's popular Turkish newspaper
Hurriyet
It comes out with a material in which it is said that Alparslan Celik was seen at the funeral of a certain Ibrahim Kuchuk, who allegedly died in the north of Syria during the special operation of the RF AUC. If someone has forgotten, Alparslan Celik is the killer of the Russian pilot Lieutenant Colonel Oleg Peshkov - a militant from the Turkish organization Gray Wolves, who could be seen in the footage on the day of the attack on the Russian Su-24M Turkish F-16 fighters.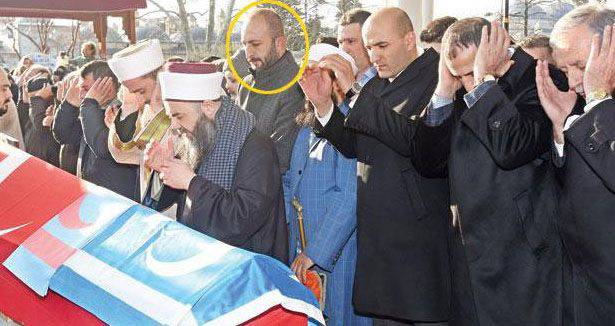 Celik has Turkish citizenship. And, according to the publication mentioned above, he "runs through the Turkish-Syrian border and soon again intends to go to war in Syria."
From a short interview with Celik journalists:
Today I am here, tomorrow I will be there (in Syria - approx. "IN").
As you can see, Celik is a Turkish Figaro, but the crime trail following it is a special one.
история
. Earlier, the Ministry of Foreign Affairs of the Russian Federation turned to Ankara with the requirement to find and bring to criminal responsibility Celik and all those who participated in the attack on the Russian aircraft and specifically on the Russian pilots. The Turkish police are obviously not in a hurry to search for Celik, although it is well known even to representatives of the Turkish media about its location. Apparently, the passage through the border of Turkey and Syria is free for Celik and other terrorists.
The Turkish media report says that after the farewell ceremony with Ibrahim Kuchuk, елиelik left the mosque "through the emergency exit." This, apparently, should say that "the trail of Celik is lost" ...