SAU 21 "Gvozdika" for today the most massive self-propelled gun in the Syrian government forces, their number is close to four hundred, according to
Messenger of Mordovia
.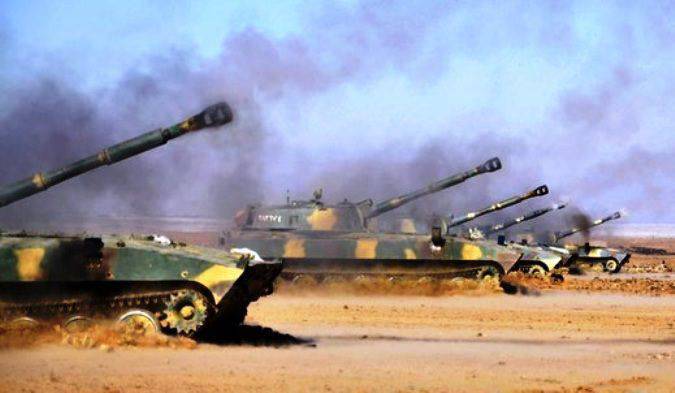 "The crew of the" Carnations "- 4 person. Self-propelled gun mass - 15,7 t. Length - 7,26 m. Height - 2,74 m. Width - 2,85 m. Engine produced by the Yaroslavl Motor Plant YMZ-238Н with turbocharging, power 300 hp Maximum speed on the highway - 60 km / h. Cruising on the highway - 500 km ", - leads the author characteristics of the installation.
The main armament of the Carnations is the 122-mm howitzer 2А31, produced by plant No. 9 in the Sverdlovsk Region. Its firing range is more than 15 km, the weight of the projectile is 21 kg.
The publication reminds that from 1969 to 1991, the Gvozdika was produced in the Ukrainian SSR at the Kharkov Tractor Plant.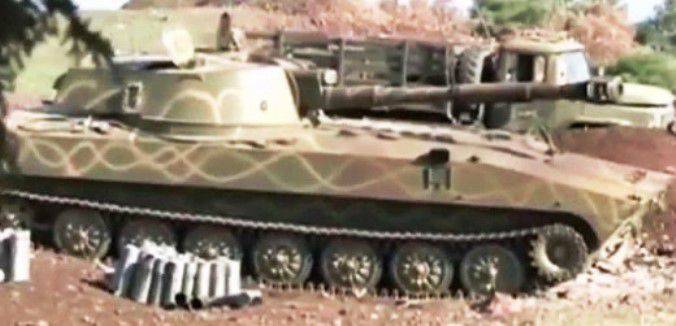 "As part of the Syrian regular troops, the ACS began to take part in hostilities against terrorists almost from the very beginning of the armed conflict. In addition to working from closed positions, 2C1 is very often used to strengthen roadblocks and strong points. In these cases, they have to work direct fire, very often being under the direct fire of the enemy, who uses guided missiles, "the author writes.
Meanwhile, easy booking of cars does not protect even against old jet anti-tank grenades. Therefore, the Syrians defended some installations with artisanal lattice screens.
"2С1 has once again demonstrated the simplicity and reliability that were traditionally characteristic of most of the equipment developed in the Soviet Union. Of course, at the present time the variants of "Carnations", which are in service with the Syrians, are already outdated. In Russia, these self-propelled guns received automated guidance and fire control systems, which the Syrian artillerymen can only dream of so far, "concludes the publication.